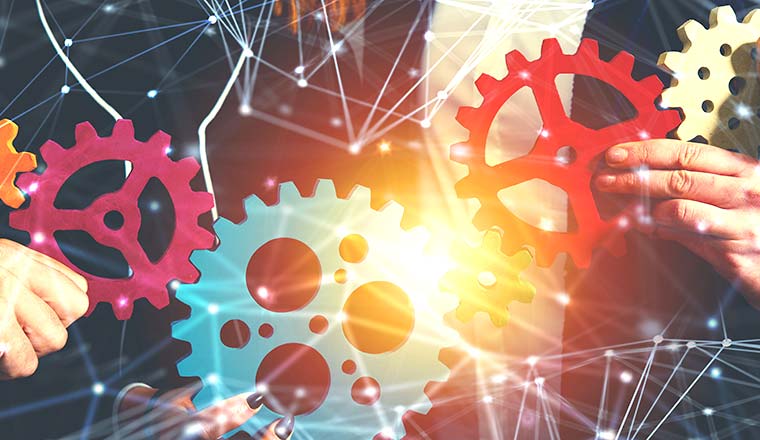 © alphaspirit - Adobe Stock - 211854403
The Sabio Group has announced the acquisition of flexAnswer Solutions, a provider of virtual assistant solutions based on its own natural language processing (NLP) and machine learning technologies.
By adding flexAnswer's capabilities to those offered by its existing partners, Sabio has a stronger portfolio to help organisations optimise digital engagement and integrate this with other digital and human assisted services traditionally provided through contact centres with great Customer Experience (CX).
The acquisition follows Horizon Capital's original 2016 strategic investment in Sabio, and is part of an ongoing growth plan to broaden the company's solutions portfolio and geographic coverage.
To date this has included the acquisitions of SaaS solutions provider Rapport in March 2017, DatapointEurope – one of Europe's leading contact centre technology providers – in July 2017, and customer insight and contact centre benchmarking experts Bright UK in March this year.
"Sabio is committed to keeping our clients ahead of the game by driving a substantial shift in their thinking about traditionally accepted contact centre business practices. To achieve this, we're focused on empowering organisations with the insight and solutions they need to ensure better visibility, increased responsiveness and greater control across every customer interaction," commented Andy Roberts, CEO of the Sabio Group.
"Adding flexAnswer into our digital proposition will help more of our clients to take advantage of the latest conversational AI-enabled virtual assistant technology so that they can deliver brilliant multichannel customer experiences."
"This acquisition also continues the development of our business in the APAC region, and we are excited to welcome the flexAnswer team in Singapore into the Sabio Group," he continued.
"flexAnswer has delivered strong growth across the Asia Pacific region, and it has always been a goal for the company to expand to other regions – particularly into the European market where there's clearly such a strong demand for customer experience technology," added Lin Milne, flexAnswer Solutions' CEO.
"Becoming part of the Sabio Group gives us an ideal platform to accelerate the global deployment of our cloud-based, full-stack, virtual assistant solutions, and we are looking forward to working as part of the Sabio team."
flexAnswer offers a comprehensive virtual assistant platform – covering web, voice and messaging channels – which can be applied externally to support customers, and internally to support advisors from a single implementation.
It makes use of an NLP platform to understand requests and generate channel-appropriate responses from its advanced knowledge management system. By applying machine learning combined with Sabio managed service, the system can quickly broaden its knowledge and continually increase its value.
flexAnswer's virtual assistant technology now supports over 70 different web-based customer service solutions for government departments and agencies across Singapore, dealing with 60% of enquiries that would previously have gone to call centres.
This news story has been re-published by kind permission of Sabio – View the original post
To find out more about Sabio, visit their website.
---
---
Recommended Articles
Related Reports