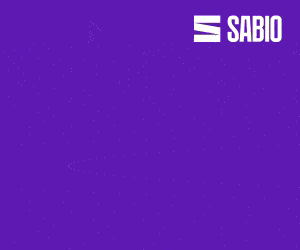 Sabio Group has marked its continued expansion through a listing in the 2021 The Sunday Times HSBC International Track 200 – the annual ranking of Britain's Top 200 private companies with the fastest growing international sales.
Sabio's new position at 34 – up from 140 in 2016 – reflects the company's impressive 79.46% increase in international sales based on average growth over the last two years.
"We're delighted that the latest The Sunday Times HSBC International Track 200 recognizes Sabio's impressive international performance. This year has seen many businesses invest in digital channels to engage their customers and Sabio is at the forefront of that change," commented Sabio Group's CEO Jonathan Gale.
"We are the only customer experience specialist to feature in this year's list and this demonstrates strong progress towards our aim of being the leading provider in Europe."
Since first featuring in the International Track 200 in 2016, Sabio Group has made ten acquisitions, including: DatapointEurope, Callware and Team vision in Spain, flexAnswer in Singapore, Coverage Group in France and more recently Dvelp and Anana in the UK.
London-based Sabio Group now has offices in four continents, over 600 highly skilled employees, and customers in more than 50 countries.