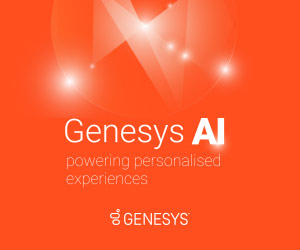 Schneider Electric is transforming its customer experience while optimizing the operational efficiency of 3,200 agents in 62 contact centers. The company, which operates in more than 100 countries, had to deploy a global solution while adapting to local specificities
By choosing Genesys Cloud CX, Schneider Electric was able to offer service across multiple channels using AI to deliver more seamless customer and employee experiences
For several years, Schneider Electric, a global specialist in energy management and automation for energy efficiency and sustainability, has been deploying an ambitious transformative roadmap.
This strategy is centered around two objectives: to digitize services and to transform customer relations and the employee experience by offering them transparent and omnichannel paths.
"We are building the future of a new global customer experience," said Irina Zubova, VP Sales, Customer Support & Satisfaction and Data & Analytics at Schneider Electric. "We are evolving 7.5 million annual interactions to ensure that 60% of sales enquiries and 80% of support enquiries are fully digitized by 2025."
Choosing the Cloud to Expand the Range of Channels
To facilitate this transition, the company migrated from the Genesys Engage on-premises solution to the Genesys Cloud CX platform.
The move to the cloud has simplified the management of aging IT infrastructures and facilitated cross-country interconnections and the implementation of new functionality.
"Schneider Electric successfully built the digital foundation for experience orchestration using Genesys Cloud CX. By transforming 62 contact centers with many local specificities, Schneider is positioned to meet the evolving expectations of its customers and business," says Claudine Cherfan, VP of France and Africa, Genesys.
With a presence in more than 100 countries, Schneider Electric decided to implement a single platform that could serve as its foundation for customer experience and offer the flexibility to be customized to suit local conditions.
The goal of this transformation focused on four pillars: increasing self-service, automating with digital and offline support, creating innovative contact centers, and identifying new sales opportunities.
The variety of customer profiles has led Schneider Electric, with the help of Genesys, to define differentiated service models across 13 categories of demand, from pre-sales to sales functions.
All of these customer requests are handled via Schneider Electric's websites and mobile applications, within their 62 global contact centers.
Today, 3,200 employees, working in 15 different languages, use the Genesys Cloud CX solution.
"Our customers expect us to help them maintain the value of their investments in our equipment," said Irina Zubova. "By providing optimized digital interactions with customers, we contribute to the profitability of our business and the satisfaction of our customers."
Technology for Customers and Agents
The composability of the Genesys Cloud CX platform has given Schneider Electric the ability to customize and connect to other systems of record. For example, Schneider integrated Genesys Cloud CX with its CRM to ensure a single interface experience for agents during customer interactions.
Additionally, the transition to Genesys Cloud CX has had a positive effect on employees of the company's support functions, out of which 90% of them appreciate the simplification, stability and performance improvements made possible by the solution.
The development of AI-assisted bot services or self-service experiences at Schneider has been a gradual process. The company aims to answer customers' most frequent and simple requests through self-service with dynamic FAQs, chat and bots via their mySchneider portal.
This provides fast resolution to customer queries and gives agents the ability to focus on troubleshooting the most complex technical requests.
To further enhance the customer experience, Schneider Electric is exploring future AI capabilities from Genesys Cloud CX such as predictive routing and sentiment analysis for voice and chat interactions.
Thanks to the implementation of Genesys solutions, Schneider Electric has been able to deploy a global experience across multiple channels that responds to local specificities and improves the working comfort of agents.
This blog post has been re-published by kind permission of Genesys – View the
Original Article
For more information about Genesys - visit the
Genesys Website