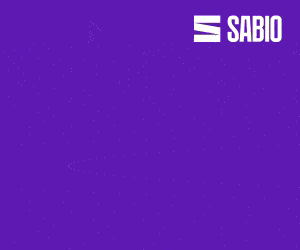 Stuart Dorman shares stories from some of the winners of the UK Customer Contact Awards and gives his take on the event.
A lot of work goes into industry award programmes – the initial preparation of entries, presentations, visits from judges – and then, if you've done everything right, nominations and the eventual awards ceremony.
If you're really lucky, you might actually win an award and get your moment of fame on the stage.
All of which is great, but that's usually it until the next round of awards. With the Call Centre Management Association (CCMA)'s UK Customer Contact Centre Awards, which Sabio is proud to sponsor, they do things differently.
In fact, Sabio discussed this issue a few years ago with the Association's Chief Executive, Ann-Marie Stagg, and our conclusion was it would be great to provide a more informal post-UKCCCA event where the winners could get together and share their undoubted industry best practice.
That's why for the last couple of years, Sabio has hosted the UK Customer Contact Awards Winners' reception in London.
This year's event was held on the Roof Terrace of the Blue Fin building at Bankside, with stunning views of St Paul's Cathedral and the Tate Modern building.
What I have found with previous Winners' Receptions that Sabio have hosted is that the informal setting provides an excellent forum for sharing ideas and innovations, and also gives winners an opportunity to gain insight from their peers in other sectors.
It's also really useful to learn more about the stories behind the award submissions, what actually inspired the different winners to set out on their change programmes and technology initiatives, and also hear a little about what they're planning to get up to next.
Companies like Sabio think customer experience should be brilliant, so it was great to hear directly from this year's UKCCCA winners, and hear how their nominations came about, listen to their experiences of the entry process and also share how they actually felt when they realised they had won.
A common thread that emerged from the winners' stories, all told without any preparation or PR/Marketing gloss, was that each winner had a genuine passion for customer service and an obvious desire to never stop improving.
That's always been Sabio's approach, so it was fantastic to experience so much commitment to brilliant customer experiences gathered together in one room!
What was clear from all the winners' stories was that a high standard of performance was engrained in both their work ethic and what they strive to deliver every day.
I'd like to recall two specific examples. Emma Hental, who heads up Ocado's team that won the Social Media Team of the Year Award, explained how surprised she was about winning the award after effectively transforming  performance after only eight months in the position.
She felt that the UKCCCA Skype interview, a key part of the judging process, felt like more of a chat with a colleague than a formal judging process.
It wasn't something that could be prepared for, and she explained that she just talked about her everyday role, her drive and passion for service excellence, and how it was delivering results. The judge, who was also present at the reception, obviously recognised this!
Another great example of this enthusiasm came from Sarah Williams, Head of Customer Services for Network Homes, and winner of the Contact Centre Manager of the Year (Small) 2017.
Sarah, perhaps surprisingly, described how they actually hadn't prepared a presentation to share with the judges for their entry.
She felt that her team knew their roles, company mission and aspirations inside out, so they literally just talked about everyday life within their business, and how improving the customer experience was at the heart of everything they did. Again, the message obviously got through.
What also was apparent was how being a UK Customer Contact Centre Awards winner brought with it a legacy impact.
Most of the winners highlighted how their profile had been raised internally, with management not only congratulating them on the win but also recognising that they now had an increasingly important voice not just within their own organisation but also across the customer service industry.
For me, the moment when I knew the CCMA/Sabio Winners' Reception was really working was when I listened to two winners discussing their own customer contact business challenges during the networking session.
One team appeared to have successfully solved an issue that another was currently facing, so they agreed to meet up and help each other. Obviously they weren't direct competitors, but it's great to see this year's winners sharing best practice for the benefit of their customers.
For more information about Sabio - visit the
Sabio Website