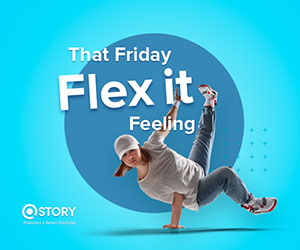 In this episode of QStory's Dear Dave, the focus will be on finding that sweet spot between automation and control.
Contact centre plans have tended to be controlled and managed by a small group of people, who jealously guard its secrets and act as the resource plan's 'gatekeepers'.
And, in many ways, it has always been an understandable position for planners to take – these things take time, effort, experience and a whole lot of skill to produce.
Changes to it could be, in the hands of the uninitiated, catastrophic to the success of the day. And those very same changes take a fair bit of administration and time to implement. Getting THAT bit wrong could again be very damaging to performance.
All in all, then – better to keep all those grubby hands out of the picture as much as possible!
But then, intraday automation comes along and changes everything. With QStory, you can fully automate all of the background resource planning processes that have hindered change in the past.
You can provide Team Leaders and Quality Assurance staff with such a dynamic and up-to-date view of demand and supply that they can make their own changes to resource without damaging performance or customer experience.
So, fully automate every process and everything will be perfect, right?
That's what Dear Dave viewers have asked – 'Can I find that sweet spot between automation and control using intraday automation software in my contact centre?'
Well, only with QStory, yes you can.
QStory's AutoPilot feature can be configured based on your specific business needs. For example, it could always automatically move agents between channels if certain service levels are under threat.
One QStory customer had regulatory training to deploy by an approaching deadline so they used autopilot to find pockets of time over a month to get the training done.
But QStory isn't just a box in the corner that makes all of the decisions for you. We appreciate the need for more careful consideration sometimes.
I know, from my own experience, that you could have two very similar days back-to-back but find that you need to react in different ways based on your ever-changing business priorities.
And so QStory allows you to insert a skilled intraday analyst into the midst of all of the automation, to decide which of the automatically generated recommendations to process and which to ignore.
After a few mouse clicks, the automation resumes and completes all communication and schedule updates.
Many of our customers have found that sweet spot between automation and control. And they are making dramatic improvements to their performance and their colleagues' experiences.
For more information about QStory - visit the
QStory Website