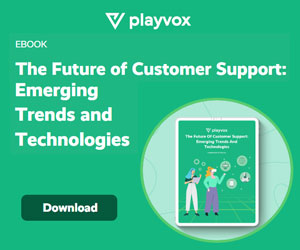 The Problem:
One of the primary requirements of customer service is the speed of resolution, the time to resolve enquiries.
Often multiple IT systems are used by an agent to solve a customer's problem.
The solution:
A single view of the customer brings together data from numerous systems and data sources according to a set of pre-defined rules.
This can save advisors' time switching between screens or transferring the same information to different systems, therefore reducing average call time.
How it works: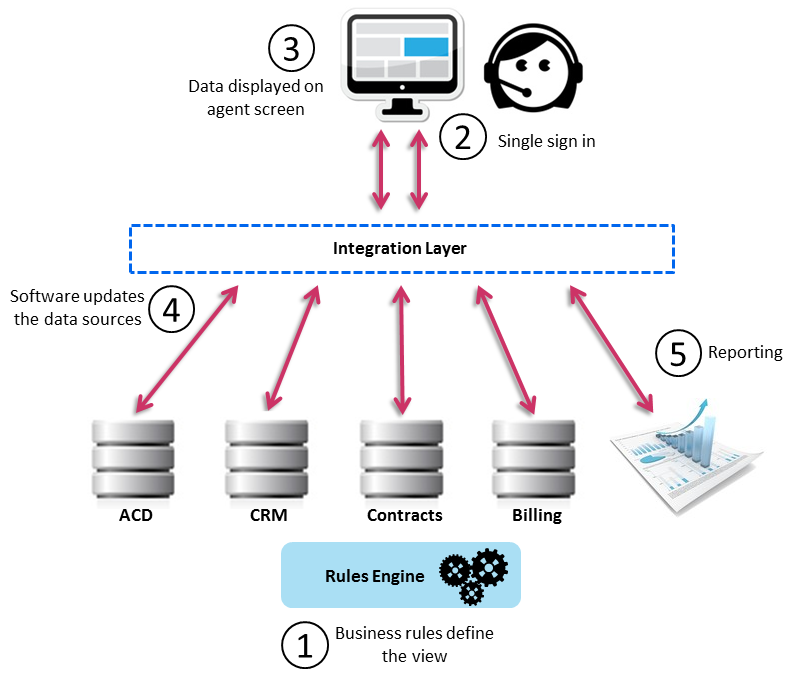 A single view of the customer collates and displays data from disparate systems in one web browser screen view.
Implementation is straightforward and starts with business analysis to determine the systems that will be displayed. A single view of the customer will assist any organisation that has multiple IT systems and the "View" can be pre-determined according to specific roles-based rules.
Agents can use a single sign-on to enable permission-based access to data. When an inbound call is presented, the agent or the system identifies the caller by using the personal details, such as CLI, or other references captured in the call-flow, and can provide a screen-pop of information. An initial search may also be performed manually by the agent, as can creation of a new customer record or case.
According to the pre-defined business rules, data from multiple systems is instantly displayed on the agent's screen. Systems typically include CRM, Order Management, and Fault Management, and can include any other sources of information, such as marketing campaigns, geographic information, and financial details. This allows the agent to quickly see all relevant information for the caller in one place.
Next actions can be planned without the need to look for data in various places and requiring the agent to open multiple systems. After the transaction, the software automatically updates the original sources of data, based on the pre-determined rules, allowing access to real-time information. Data can be written to other systems in real time or stored as "new" data
The software also allows for extensive reporting capabilities that can quickly generate reports using selected information from multiple systems.
Benefits:
Using a rules-based single view promotes faster resolution of any action. Organisations using a single view of the customer have seen a reduction of 40% in AHT. Faster resolution saves processing time, reduces error potential and training, as well as improving staff and customer satisfaction. It can be extended to include the development of a client portal facilitating appropriate customer self-service.
In addition, the tedious download and collation of data from multiple systems to provide meaningful management reports is removed as they can be easily generated from the views, leading to increased productivity and more time for decisions that matter.
Customers using this solution:
Anderson Anderson & Brown, Honeywell Analytics, Orangebox, White Concierge
This technology toolkit was provided by Richard Farrell, CTO, Netcall