Blocking nuisance calls is not an easy task. Follow our handy 10-step guide to stop unwanted interruptions.
Step 1 – Register with the Telephone Preference Service
The Telephone Preference Service (TPS) is a central opt-out register on which you can record your preference not to receive unsolicited sales or marketing calls. This is a free service.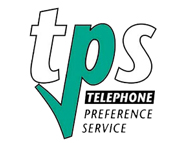 All responsible companies screen their data against the TPS data, meaning that you won't be contacted. However, it won't stop you from receiving calls from irresponsible companies.
Click here to register your telephone number with the TPS
Step 2 – Ask politely to be removed from the calling list
If you have registered with the TPS and are still receiving nuisance phone calls, answer the phone and ask to be removed from the list.
Try not to get drawn into conversation either, as this may distract the agent from your request and result in your name being added to a 'potential customer' call-back list instead.
This isn't an instant fix, as multiple companies may have your contact details. However, it should help to reduce the number of calls you receive.
This approach can also be used when dealing with automated calls by clicking through to speak to an agent – and then politely asking to be removed from the list.
Step 3 – Report the caller to the ICO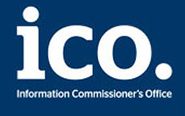 If you are still being pestered by calls from the same phone number, report the company to the ICO (Information Commissioner's Office).
With recent changes making it easier to crack down on nuisance callers, as there is no longer a need to prove 'substantial damage or substantial distress' for a company to be fined, it is an increasingly worthwhile exercise to report rogue companies to the ICO.
The ICO process over 8,000 complaints a month.
Click here to report a nuisance caller to the ICO
Step 4 – Invest in the BT8500 Advanced Call Blocker
If you are still being harassed by unwanted calls, it may be worth investing in the BT8500 Advanced Call Blocker (or a similar call screening system).
When programmed, such systems only let calls through from recognised friends and family, while allowing you to screen other calls.
Most systems will ask the caller to declare themselves. The phone will then ring and say "You have a call from [caller declaration message] – do you want to accept this call?" You can then choose to accept if it's your dentist, and decline if it's another nuisance call.
You can even set a different ringtone for recognised numbers, so you can decide whether or not to leave the sofa.
While it can be time consuming to program, it can make a big difference to the number of nuisance calls you receive.
Since our Editor has had the BT8500 answer machine, he has gone from dealing with 5 nuisance callers per day to none.
Step 5 – Block individual telephone numbers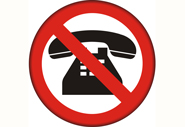 If you are having a problem with just a handful of persistent callers, you should consider blocking them from calling altogether.
Telephone networks such as BT operate a 'choose to refuse' service for landlines, while most mobile phones will allow you to change the settings on any contact to block them from texting or calling.
Step 6 – Set different ringtones for different numbers
Set your mobile phone up so your favourite tune plays when your mum or best friend calls, and a generic tone (or even silent tone) for anything else.
This will take a bit of programming but will help to make sure you are only interrupted by someone who matters.
Step 7 – Download an app that will block unrecognised calls
Though not a basic feature, there are a number of apps available for smartphones (with mixed reviews) which claim to block calls from unrecognised numbers.
While availability will vary depending on the make of phone you have, these apps are worth a go if you are experiencing lots of issues with nuisance calls.
This type of app offers the only quick-fix option for blocking all unrecognised numbers, as it removes the need to block nuisance callers on an individual basis.
Step 8 – Switch on 'do not disturb'
If you don't fancy experimenting with a call-blocking app, you could try switching on the 'do not disturb' feature on your mobile phone.
You can then program your phone to allow calls from recognised numbers.
This option enables you to still receive all calls, allowing your dentist to leave you a voicemail if needs be, while ensuring that you don't waste time with nuisance callers.
Step 9 – Change your phone number
As a drastic last resort, contact your telephone provider and have your phone number changed.
Step 10 – Be careful with your data
The last piece of advice is probably the simplest… Be careful about who you give your data to.
You probably add your phone number to several forms a year without giving it a second thought, whether taking out a warranty on a new TV, entering a competition online or booking a holiday.
Also pay attention to opt-in/opt-out clauses when entering your data, as lots of companies now use a mix of 'tick to opt in' and 'tick to opt out'.
What has been your experience of blocking nuisance calls? Have you found a great app for blocking unknown numbers?
Leave your comments in an email to Call Centre Helper