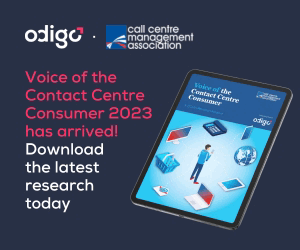 Customer expectations are rising in line with advances in modern tech and accelerated by the pressures COVID-19 placed on socially distanced communications. The best customer experience (CX) a consumer has had is now a measuring stick of all the future interactions they have with other companies.
With this in mind, it is important that businesses not only improve their customers' journeys but do so with an eye on what is expected and achievable in comparison with others.
A whitepaper written by Frost & Sullivan looks at the future of customer experience and explores 4 main topics:
Interconnected and self-service channels
Introducing context and personalisation into CX
Meeting the new CX standard
Looking into the future of CX
These topics explore not only the findings that should steer customer experiences of the future, but how and why business strategies need to address them. For example, gone are the days when self-service was viewed as an emergency option.
Today, a growing population of digitally savvy customers means that the ability to solve their own problems, without waiting in queues and from the comfort of their own home, can be a first choice.
The Future of Personalised Customer Experience
Within and alongside self-service options are the increasing number of channels people employ to get the help and information they need. In customer experience of the future, and even now, channel preference is important as not only are there generational trends, but also contextual factors at play.
Creating personae, hypothetical customer models, to guide interactions runs the risk of alienating those who live outside these boxes.
This is where personalisation comes in. Why generalise when AI-powered data analytics exist to truly target customers for who they are? This is the pathway to eliminating excess wasteful communication that can feel like unwanted pestering.
Customers want to receive relevant communications that really enhance their interaction with a company and highlight the benefits of loyalty.
Mirroring the Values of Customer Experience for Future Agents
When considering the direction of customer experience in the future it is important to consider both sides of the CX equation. Contact centre agents have been under increasing pressure recently adapting to new working environments, new tools and new customer expectations. What is done with CX in mind has to also address agent experience (AX).
There are many people who find newer hybrid or work-from-home models beneficial to work-life balance and are happy for these to remain a consistent feature moving forward. This does, however, introduce new challenges for working practices. Fortunately, many of the solutions can also introduce additional benefits to working life.
Robust Contact Centre as a Service (CCaaS) solutions designed with the future of customer experience in mind are equipped with many features that can promote new healthier working habits. Cloud-based flexibility, with call transcription, gives location choice with supervisor standards of care.
Workforce engagement management and built-in security by design address AX and clients' data protection.
This blog post has been re-published by kind permission of Odigo – View the Original Article

For more information about Odigo - visit the Odigo Website