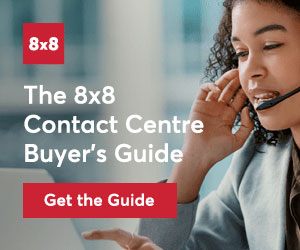 Keith Jackson at 8×8 looks at how pre-pandemic perks consisted of table football, pizza Fridays, and free breakfast. In a post-pandemic world denominated by remote working, how can companies reward their employees outside of the office and keep teams connected?
Employer-Supported Volunteering
There's a growing consensus that employer-supported volunteering opportunities are the future of employee perks.
A 2017 Deloitte report measured the impact of corporate community engagement. The study found that creating a culture that encourages volunteering can improve employee well-being, workplace atmosphere and brand perception, both internally and externally.
The research, which surveyed 1,000 employees, revealed that 70% believe that volunteer activities are more likely to boost morale than company-sponsored happy hours. Over three-quarters of participants also said that volunteering is essential to employee mental health – more than after-work drinks with their boss.
Post-Pandemic Altruism
The pandemic paved the way for community thinking. Some workers want to create a better place to live and are searching for meaningful work experiences, whilst others desire connection following long periods of isolation.
However, two-thirds of us complain that we are unable to dedicate time during the day to volunteering due to inflexible work environments.
According to City Philanthropy, 53% of under-35s and 60% of 18–24-year-olds would like to participate in more volunteering.
Although proving a priority amongst younger workers, volunteering opportunities are unavailable due to ill-informed recognition of potential benefits, a lack of volunteering culture, and little understanding of employee impact.
The Benefits of Volunteering
For the Employee:
Better connections to the local community
Boosted social skills
Make new friends
Feel recharged
Gain fresh perspectives
Experience new things
Think differently
Learn new skills, such as leadership, coaching, organisation
Offers a sense of fulfilment by giving back to society.
For the Employer:
Improves loyalty from both employees and customers
Better customer experiences
Skill enhancement
Increases staff morale
Stronger team ties
Boosts brand reputation
More opportunity for partnerships and collaborations – which inadvertently level up business strategies.
For the Community:
Raise awareness of issues, projects and social action groups
Connects people from all areas of society
Builds a unified vision for the world
More resource to complete and maintain projects
Benefits from company expertise.
The Love2Give Campaign
8×8 has recently joined forces with Softcat on multiple volunteering and fundraising initiatives and proudly supports their Love2Give campaign.
"We believe that when employees have the opportunity to put their skills, energies and talents to good use within their community, they are more excited about their work in the office and advocate for their company positively," says Rhys Lawson, Head of Services Development at Softcat.
"We are so excited about this partnership and strongly believe in the sentiments. Volunteering offers employees camaraderie and contributes to building strong relationships and teamwork outside of a work environment," says Jamie Snaddon, General Counsel, Europe and Managing Director, EMEA at 8×8.
This blog post has been re-published by kind permission of 8x8 – View the
Original Article
For more information about 8x8 - visit the
8x8 Website