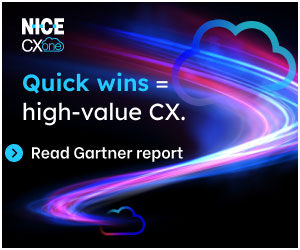 Throughout March 2020, in partnership with Jabra, NICE and RingCentral, Call Centre Helper readers were invited to take part in the first of our two industry-wide annual surveys.
We asked 18 questions of 213 industry professionals, to find out how contact centres are delivering great customer service to the modern customer.
The report covers a number of different industry-related topics, including chapters on customer experience, contact centre metrics and headsets.
We also explore many more areas, including channel mix, changing contact volumes and knowledge management, to get more in-depth insight into the industry today. We hope this will help you to benchmark your contact centre against others.
This report also contains comparisons with some of our findings in our previous reports, so that we can spot some of the key trends that are developing throughout the industry. We are delighted to share the results with you.
[The data that is included in this report was collected before the COVID-19 crisis took hold in many contact centre operations across Europe and the US]
Continue reading this article to discover some of the headline findings and the responses to the final question, or if you are interested in a specific chapter check out one of these extracts:
Alternatively you can download the full Call Centre Helper survey report 'Is Your Contact Centre Delivering Exceptional Customer Service?' now.
Executive Summary
People, Process and Technology. These are the three core elements of great contact centre performance.
Our comprehensive report gives unique insights across each of these areas, to show how contact centres are delivering exceptional customer service.
With this in mind, let's take a quick look at some of our most interesting findings.
Contact Volumes are Increasing
While many contact centres have seen overwhelming contact volumes due to the coronavirus outbreak, contact volumes had been steadily increasing even before the crisis.
In fact, 54.7% of contact centres surveyed told us this, almost double those that said contact volumes were decreasing. The remaining participants told us that volumes remained "much the same".
One reason will likely be the rise of digital, with contact centres offering more channels for customers to contact them.
When you offer these communications preferences, customers are more likely to contact you about things that they might have previously overlooked. This gives you the chance to better satisfy them.
Digital Customer Service is Finally Gaining Ground
The percentage of customers phoning into the contact centre rather than using other methods of communication has dropped by more than 5% in the past two years.
This is yet another hint that digital customer service is finally having the impact that many predicted it would years ago – with live chat, social media and even email all growing in terms of usage.
Inbound calls still, however, remain by far the most popular method of communication with customers, with 54.2% of contacts coming through this channel. Yet these results are promising.
Cross-Departmental Communication Remains a Key Problem
Our survey found many barriers to making customer experience easier, with our contact centre professionals pointing towards a number of familiar problems.
These included slow technology, failing policies and lack of budget. However, these were all trumped by a lack communication between departments, which 26.8% of our participants told us was their biggest barrier.
We have all heard of the problem of organizations being "stuck in silos", and this research confirms that this is still a big problem, as departments are failing to work together to improve customer experience.
Customer Surveys are Losing Traction
The terms "survey fatigue" and "spamming" have long been associated with the contact centre, so it was interesting to see a decline in the percentage of contact centres using transactional customer surveys.
Transactional surveys are those that we use to calculate Customer Satisfaction (CSAT) and Net Promoter Scores (NPS), for example. Their usage fell from 73.5% to 61.8% in just one year.
This suggests that contact centres are looking for less invasive ways to measure customer satisfaction, as our survey also saw a growth in the use of speech analytics and other forms of customer research.
Contact Centres are Still Struggling to Measure Advisor Performance
Shockingly, the top two metrics that contact centres are using to measure the performance of their customer service teams are Service Level and Average Handling Time (AHT).
These results were disappointing as Service Level is a measurement of response time, not of outcome.
Targeting advisors on AHT can also be ill-advised, because when advisors are pushed on this metric, bad behaviours creep in and First Contact Resolution (FCR) goes out of the window.
Fortunately, CSAT and Quality Scores were the next most popular metrics for measuring the performance of customer service teams, but – in general – these results were very concerning.
Background Noise is a Problem That Just Won't Go Away
Another disappointing finding from our survey was that a little more than a third of a contact centres (33.8%) had managed to eradicate background noise from interfering with their phone conversations.
While only 10.3% of contact centres admit to background noise being a major problem, 55.9% of those surveyed told us that background noise was only a problem at peak times of the day.
The results show that the use of noise-cancelling headphones and other noise-reduction technologies, like acoustic ceiling tiles, is not as high as many had hoped.
Download the full Call Centre Helper survey report 'Is Your Contact Centre Delivering Exceptional Customer Service?' now.
Question 18: If There Was One Thing That You Could Change In Your Contact Centre to Deliver Improved Customer Service, What Would It Be?
As expected, many replies to the question above included topics such as adding new technologies, obtaining a larger budget and improving communication with other departments.
However, there were many other interesting suggestions, which included:
Better Assisting the Team
Boosting leadership skills across the contact centre
Creating the time for more refresher coaching
Developing better product knowledge amongst the team
Enhancing the work environment
Finding new ways to motivate employee
Improving call scripting with visual call-flows
Improving staff access to knowledge
Increasing the number of interactions we analyse through QA (Quality Assurance)
Increasing the size of the team
Installing AI to assist advisors
Making more training aids available to advisors
Training everyone to be multiskilled
Customer Service Strategy
Advancing our channel-shift strategy
Better aligning our quality programme with customer satisfaction
Boosting First Contact Resolution (FCR) scores across all channels
Bringing in video chat to solve technical problems
Creating a clear social media plan
Developing and implementing a messaging strategy
Implementing a live chat function
Improving consistency across all channels
Increasing the intelligence of our online strategy
Improving Management
Allowing everyone to voice their ideas to the wider organization
Better forecasting and scenario planning
Better understanding customer journeys
Boosting call centre reporting and data analysis
Collaborating with other departments
Creating a new metrics strategy
Developing a hands-on approach for managers and team leads
Enhancing knowledge-base content and quality
Gaining more control over changes to line of business applications
Improving hiring plans and staff development
Improving internal routines
Improving resource planning
Initiating a less invasive survey programme
Measuring customer sentiment
Offering homeworking to all
Reducing absenteeism
Setting the right customer expectations
Upgrading Technology
Achieving real-time Voice of the Customer (VoC)
Adding a consolidated agent dashboard
Adding proactive messaging alerts
Adding voice recognition technology
Automating back-office processes
Establishing a social media platform
Fully integrating the CRM platform
Having a complete view of customer interactions across all channels
Implementing interactive voice response (IVR) automation
Implementing speech analytics
Improving automation and self-service
Installing screen-recording software
Integrating email into our telephony system
Introducing more AI solutions
Moving to the cloud
Omnichannel integration
Using virtual agents (chatbots) to automate contacts
Follow this link to view the full Call Centre Helper survey report 'Is Your Contact Centre Delivering Exceptional Customer Service?'.
Alternatively if you are interested in a specific chapter read one of these extracts next:
This survey was done in partnership with Jabra, NICE and RingCentral.
Related Research
To download the full copies of our 'What Contact Centres Are Doing Right Now' survey reports follow the links below:
You can also download the full copies of our 'Is Your Contact Centre Delivering Exceptional Customer Service?' survey reports by following the links below:
For more great information check out our other Contact Centre Research