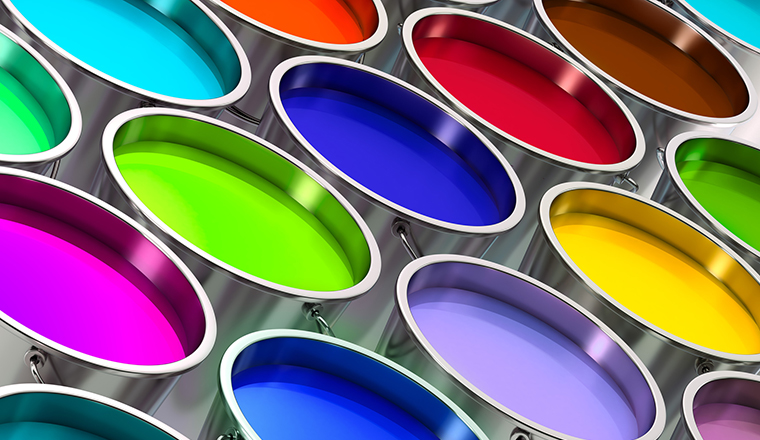 Here are the top 10 things that we can do to give our organisations a great reputation for service excellence. Over the next months we will then look at each one in detail to support the actions you are taking in your organisation to excel in this vital area.
Checklist
Recruit and train the right people
People with the right attitude are essential to building a successful customer service approach – "hire for attitude, train for skills" should be the maxim. Once in place, a planned training programme in both job skills and people skills must be maintained. This is not an area for cost cutting if the market gets tough. Consider formal customer service qualifications for all staff.  Therefore make sure you recruit and train the right people.
Happy Staff = Happy Customers
Staff retention is crucial to your organisation improving customer service excellence.  Research shows clearly that staff stay when they are happy and respect the organisation for which they work. Efforts should therefore be directed at recognition and development programmes to determine potential, and a well-though–out career plan structure. Happy staff really do equal happy customers.
Recognise the importance of customer loyalty
It is essential to keep the good customers you already have, and gain their loyalty. Loyal customers are active advocates of your organisation, and they also tend to be more profitable, more interested in helping you improve your products and services, and more forgiving of your occasional mistakes. Make sure you recognise the importance of customer loyalty. 
Lead from the top
Getting customer service right in an organisation, and continually improving it, is a long-term commitment that must be made by those at the top. They need to recognise its importance, believe in the strategy, be active in leading by example, and take actions that support those charged with carrying it out.
Listen to what your customers and staff are saying to you
It's probably not what you think. Regularly listen to and analyse customer phone calls. Have feedback focus groups and suggestion schemes. Consider speech analytics. Use your own systems to test what customers are facing. Listen to what your customers and staff are saying to you.
 Welcome complaints
Complaints are free market research and should be welcomed. 1) Ensure that you are hearing about all of them. 2) Resolve brilliantly the ones you get. 3) Stop them being repeated. 4) Learn lessons and pass these on to others.  This might even lead to a short-term increase in complaints, but this is artificial – you always had them but didn't know about it.
Look at your processes from a customer and staff point of view
Many organisations take an internal point of view on processes, trying to "improve" them without considering the customer or staff that actually have to use them. Is the step in the process really benefiting everyone, or does it just make lifer easier for one area at the expense of others? So make sure you are looking at your processes from a customer and staff viewpoint. 
Utilise tools with caution – contact centres, CRM, and other tools
If any of these things are being done/introduced primarily to reduce costs then it is doubtful whether real improvements in service levels will be gained, especially in the long term. If they are to be considered as an integral part of a strategy which is about improving customer service, one or more of them could be very useful. Utilise tools with caution with There are no quick fixes in improving customer service, but there can be some quick wins.
Measure your performance – including  NetPromoter/Customer Effort
Make sure that you measure the right things, not the easiest things – will it get looked at? will it lead to actions being taken? is it really relevant? The true question is – are you doing it to give yourself a warm feeling inside, or to see where you have to make changes?
Benchmarking can be a key part of your measurement programme. Learning from other sectors can often be much more beneficial than same-sector comparisons. Make sure you measure your performance.
Build a reputation, communicate, and tell the world
The full involvement and commitment of both staff and customers in a customer service excellence programme can depend greatly on your skills at communicating with them. This requires a coordinated strategy of communications utilising all available tools. A reputation for great service can be easily lost. Being great at customer service is something to tell the world about, as long as you really are great.
Advantages
Good customer service
Is seen by many as the most important differentiator between you and your competition
Builds a strong reputation for your organisation in the market place
Is why people will want to work for you, and stay
Will lead to customer loyalty and customer advocacy
Dos and don'ts in customer service
Do:
Have a long-term strategic plan
Be committed at the top
Involve and trust your people
Be customer-centric
Listen to your staff and customers
Measure the right things
Don't:
Ignore your existing customer base
Stop training in the tough times
Pretend you're good if you're not yet
Only listen to the good news
Invest in technology too early
Quit when it gets tough
Click here to read the other articles in the series.
Paul A Cooper is a Director of Customer Plus
Paul won the Lifetime Achievement award at the European Call Centre Awards 2011.
---
What would you have in your Top 10?  Please share your thoughts
---