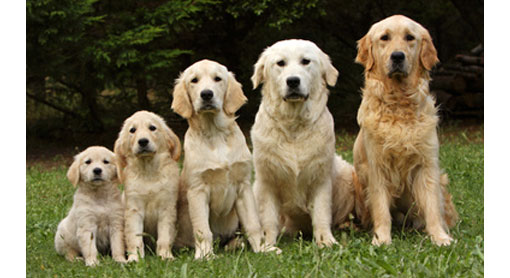 Do members of your team ever ask you how they can progress up the career ladder?
As you will know, promotion takes determination, patience and hard work, so here are a few expert tips to help you relay the message to your teams.
Have passion for your job
The key thing is to have passion, and I think that goes for any job. You have to have that passion and drive and determination to want to do something to the best of your ability. You need to be a competitive person and make yourself stand out from the rest because in this day and age it's tough out there on the market.
Help your team hit targets
I work for a sales department and in this job it's important to make sure you exceed targets. Think about how your work can benefit the company, not just yourself. You have to have the maturity to be able to do that and show that you don't just look out for yourself but also that you help the other people in your team to develop. In our line of work everyone gets different customers so you don't hinder yourself by telling other people about what makes you so good. It's all about making sure you're trying to drive the team around you to succeed.
Opportunities are out there for people to follow in my footsteps
I started in the call centre as an outbound sales advisor in 2008. After three months I was seconded to a training role, showing the new guys how to do the job. I was seconded as a team leader and three months after that promoted to full team leader. I did that for about a year before moving to the inbound department to help out a team that was struggling to turn around performance. A year ago – January 2010 – I was promoted to head of inbound sales.
There's definitely a lot of opportunity for people to work their way through the ranks in call centres. At our centre there's a lot of emphasis on growth and development, and the progression is available for the right people who do want to develop themselves.
Chris Warbrick, Head of Inbound Sales, DRL (http://www.drllimited.co.uk/)
Become a master at your job
To prepare for a promotion ensure you're good at your current job. All too often people look at the next rung on the ladder before they've mastered all that's required of them in their present role. Get strong foundations in place first, excel at what you do and you'll be far more likely to succeed.
Make the most of opportunities to develop your skills
Take advantage of internal development programmes and training. Make it your personal responsibility to develop yourself on your own initiative.
Create a strong personal identity
Build your own personal brand within your company. Get involved in employee committees, focus groups or volunteer projects. These offer opportunities to meet other people within the organisation and can build your exposure amongst senior employees.
Immerse yourself in the company goals
Demonstrate commercial awareness and an understanding of what the company is trying to achieve on a wider level. If you display a clear view of the bigger picture, bosses are more likely to recognise your place within it.
Ben Dale Gough, Site Operations Manager (www.domesticandgeneral.com)
Be reliable and work hard
The first thing I look for is reliability and trustworthiness. Does this agent arrive on time for work, can they be trusted to work under their own supervision without taking advantage of break times?  Do they work well through their own self-motivation? These are all elements that most managers are very aware of, although many agents think that (especially in respect of sales work) it is simply the bottom-line results that matter. The people I have hired as supervisors were very rarely the most talented sales staff – rather they were those with a decent record of results who I trusted to work hard, show initiative and get on well with others.
Be a team player
It's important that your supervisors are seen as true team players – and as a manager I look for those agents who help others out through their own volition, who mix well with others and are prepared to help other agents out when they have problems. I also feel it's important that agents looking to be promoted take a real interest in the account they are working on and the work of the company as a whole.
Suggest ways to improve your work
I really like it when agents come to me with suggestions of how they could improve their own approach to their work. Whilst many ideas which seem good on paper don't necessarily prove practical upon application, I admire agents that demonstrate initiative and show that they are thinking about ways to make improvements. It's a fine line to walk without appearing too eager, but it's nice to see an agent demonstrating that thought and care goes into their work.
Develop the social side of your working relationships
This element perhaps got me where I am today – buying a drink for your manager on a Friday night always goes down well with any boss!
Simon Christie – RSVP (www.rsvp.co.uk)
Consider external qualifications
At Middlesex University's Institute of Work Based Learning, one of the messages we often get from people who come to us is that they want to improve their career, get a promotion or get real credit for the work they do. Work-based learning is ideal for people who want to improve their qualifications but don't have time to attend university or the money to give up work for study. With work-based learning you get university-level qualifications for projects you carry out in your workplace, and as they are linked to your work they can benefit your employer too.
Work-based learning students are partnered with an academic advisor who facilitates their programme, taking into account previous experience and future projects they can do to achieve their qualification. Rather than attend lectures you keep in touch via phone, email or use online resources.
Sam Spindlow – Middlesex University (http://www.mdx.ac.uk/aboutus/Schools/iwbl/our_courses/index.aspx)
Develop the will to succeed
Individuals can get themselves promoted by having the right attitude and applying it relentlessly. When looking to promote a member of my team I look at their track record and for two exceptional qualities: will and skill. Will takes precedence over skill, as skill is a quality that can be taught with the help and guidance of the right manager or team leader.
Kevin Monk, Head of Operations, DRL (http://www.drllimited.co.uk/)
---
Have you worked your way up through the ranks at a call centre? Share your tips on how others can do the same in the comments box below.
---
Ask what time your boss is going home

I started in call centre in Nov 2004 as a Team Leader on an outbound sales programme, hired for my management experience after 10 years in the restaurant trade. I quickly found myself gravitating towards promotion by ensuring that my boss knew that my intentions were to replace her in the next 6 months. Not a day went by without me asking her "What time are you going home? We can run things from here". This automatically prompted her to share her knowledge by delegating key tasks.

You will be amazed how much can be achieved through this simple question. You will receive the assistance from those who have your well-being at heart & you will find those who stand in your way part like the Red Sea. Applying this principal I was promoted 4 times over the following 4 years to Operations Manager for Customer Service, managing 6 accounts for my company & attending Board meetings on a regular basis in my Director's absence.

I have thought this principal to many of my direct reports through the years which has allowed them o grow as well as providing me with a platform to get promoted. Company's always fear the gap that will be left by promoting a key individual. Identify those folks now & start teaching them how to do your job!

Here's a big hint to fast track your career anywhere:
Find out what your boss's KPI's are.
If you cannot deliver on all of them – Start learning
If you can – START LOOKING!

I have been working in my call centre for over 3 years now. I originally came in as a Trainee Supervisor, but I was taking the inbound calls and making sales (not the top booker but I did ok 🙂 ). After nearly 18 months of working through mad shift patterns (including weekends), helping new starters on the floor, taking over escalations and delegating tasks to other agents, I was moved to work with our only Trainer.

After a few groups side by side, I progressed to training by myself. After deconstructing the training manual and structure, we moved offices and I got my own MASSIVE training suite with state of the art tech! Another 15 months of training followed, with the odd secondment to other departments to stand in for Managers etc, until this year (Jan 11) I was seconneded to the IT department to help test a new piece of software that we are looking to launch.

Today I had a meeting with my Training Manager and the MD that we report too and I have been offered a permanent position within the IT team!! Fantastic new opportunity and a wage increase to boot!

You just have to be really flexible (and not moan about it!). I have worked in 10 different roles across 6 departments in the time I have been here, and because of that I have gained a fantastic knowledge of the company and all the different aspects of it. Being flexible and helpful to your superiors shows, having ideas of how to improve processes and/or systems gets you on the right peoples radars and those are the people who control your job and ultimately your salary. It also keeps your job from becoming stale and stagnant.

Listen and learn from all your experiences, good or bad. The hardest lesson I have had to learn is to not take anything personally and to not wear my heart on my sleeve. As a self confessed perfectionist and sometimes with an attitude of a bull in a china shop, I have had to learn (the hard way) to put my brain in gear before I open my mouth. Some people are not going to like what you do, some people are not going do some things the way you know is better or right. Learn to control that inner impulse to scream at someone, and sit back and think about how you are going to approach this new challenge – without treading on any or too many toes

Also, trying to get on with as many people as possible helps a lot. Offer the sour faced manager a brew when you're going to get one – it works trust me! It scares the hell out of me to think of moving to another company after working here, because I will know NO ONE!! My friends and colleagues I have made from working here are like a comfort blanket, and it certainly makes it easier to come into work on a cold and dark Monday morning!

Working in Training really helped too, as it throws up so many challenges although it's not a job everyone can do. If you can do it and you get the results, it's a fantastic way to get yourself noticed in a business, aside from the fact that your trainee's will never forget you!

I enjoyed the article and it had many valid points that I use and have used to get promoted.

i currently work in a call center,and i have been selected to do a presentation on how to improve a training unit or department in my organization,this presentation is going to determine my transfer to the customer care training unit and this is due to my dedication to work.i am going 2 share with u my success points. 1) Do you not see the as boring and monotonus, just try and make it fun. 2) suggest ways on how to improve the job itself. 3) imbibe the customer care etiquette. 4)always take a role in your team for you to be known eg escalations of issue,facilitate ur team on suggested topics. 5)Be proactive. 6)Dont get to comfortable with the job aspire to transfer to a more tasking and challenging dept to increase your skills. 7)Try to get close to your supervisor/team lead so as to learn from him/her,so that your can be able to carry along your team/surbordinates when asked to.etc try this tips and then you see your self on your way to the top.wishing you all success to the top of your career

Thanks to all who commented. It's been very interesting to read about your personal experiences of getting promoted and working up the call centre career ladder.

These are all very valid points, however I feel very stuck due to the fact I work part time. I have won numerous awards and I get along with everybody but I feel working part time is really going to hold me back.

Much of this applies to my situation. I've been working at a call center for under a year now and I was recently promoted to L2 CSR. The call center where I work outsources customer service for various companies. Part of my promotion includes a business trip across the country to the client office where I have lot of freedom to achieve goals for team development that I've set out for myself. I NEVER thought my job at a call center would get so interesting so fast!