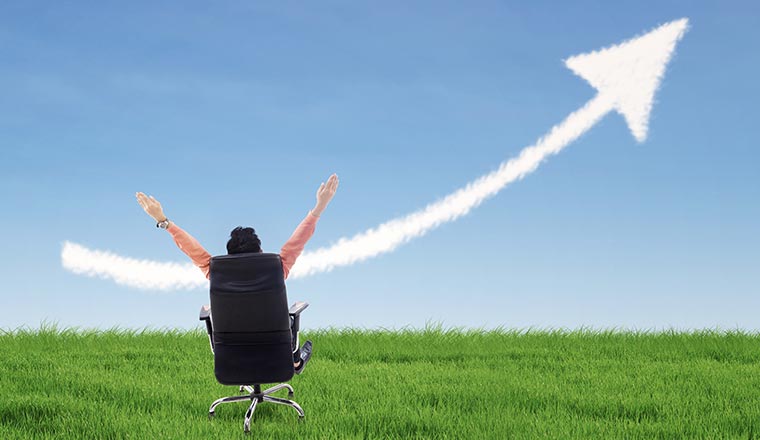 It is no secret that great customer experience leads to customer loyalty. A study from Dimensional Research shows that about 62% of B2B customers and about 52% of B2C customers are willing to increase their purchase when they experience good customer service.
This is not surprising at all. It is just human nature to reward or at least show gratification when something good is done to them, and good customer service and experience can be interpreted as that. In exchange, both types of customers – businesses and consumers – are willing to "reward" companies who provide them with good service by buying more.
In fact, in the same study, they found that in a subscription-based set-up, people who experience poor customer experience tend to stay only for a year while those who experience quality customer experience stay for an average of seven years.
This just shows how important good customer service and experience is in acquiring new customers and retaining existing ones. It's too bad that a lot of companies look at their customers as just a means to gain profit and do not care enough to provide at least a good experience. If they only knew how much more profit they would be getting by caring for their customers, then it would be a completely different story.
Providing great customer experience is not exactly rocket science. Most of it is just "uncommon" common sense, where it should be more common, but for some reason, it is not. To help your business out, here are some simple ways to improve customer experience:
1. Do Not Set Unrealistic Expectations During Sales
It is always tempting to market and sell your product or service as more than what it is. However, doing so will only lead to poor customer experience in the long run. By setting too high an expectation, knowing that those are beyond the limits of your product or service, you are setting your customers up for disappointment.
As the old cliché goes, honesty is the best policy. Sell your product or service by what it can do now and not what it can potentially do in the future. Do not close a sale just for the sake of closing a sale. You have to consider how you can keep that customer even after the sale is done, and that is by managing customer expectations.
2. Turn to the Cloud
The rise of cloud technology has changed how we do business and how we provide great customer service and experience. Gone are the days when the best technologies are only available for large enterprises. With cloud technology, different SaaS (Software as a Service) solutions that aim to help companies provide better service to customers are now accessible without the need for large capital investments.
For one, you can set up an omnichannel contact centre through the cloud complete with voice, chat, social media, intelligent IVR, and other related features without having to invest in new infrastructure and expensive hardware. The best part is that modern cloud contact centre solutions also play nicely with other cloud services through third-party integrations or through APIs.
Salesforce, for example, is considered as the top customer relationship management software in the industry. The best contact centre solutions let you integrate communications component into your Salesforce app so that agents do not have to shift from a phone app to the Salesforce app.
There are a lot of other cloud services that you can take advantage of and integrate into your operations. By equipping your people with top technology, you are increasing their efficiency and making their jobs easier. Efficient and happy employees are more capable of providing better customer service and experience. It also helps that such solutions do not require spending large amounts of money outright.
3. Open Feedback Channels… Internally
You do not have to be told that you need to open different channels for your client to provide their feedback, concerns, or outright complaints. Nearly every company knows that they have to listen to their customers. That is why the concept of omnichannel contact centre was born, for a seamless exchange of information from different communication channels.
What they forget is to listen to their employees. Not to insult your executives, but as bright and intelligent as they all are, they are not the ones who actually deal directly with your customers. Your employees are the ones who are down in the trenches dealing with the concerns of your unsatisfied customers. With that experience, it should be no surprise that they will have opinions about how things can be done better.
So, make it easy for any of your employees to voice their suggestions. Encourage your people to go directly to you, the business owner, or through their respective managers and supervisors. While not every single idea will be feasible, there is still a chance that there will be that rough diamond of an idea that can be polished into a shiny new solution for improving customer service.
And even if nothing comes of it, employees will still feel empowered because they are encouraged to give their input, which gives them a personal stake to the company. In the end, it should still instil a company culture that is always looking for ways to improve customer experience.
4. Make Your Website Mobile Friendly
Nowadays, it is no longer enough for you to have a website. Your website needs to be optimised for mobile, too. If you have not noticed, more and more people access the internet through their mobile devices. There's data to support this claim, too. According to Statista, by 2022, the number of smartphone users will rise to about 52.96 million from just 41.09 million in 2015 in the United Kingdom alone.
People no longer wait to go to the office or get home to access the internet through their laptops or desktop computers. They do it on the spot through their smartphones, and you do not want to present them with a website that they can't make sense of just because it is best viewed on a PC.
Invest either in making a mobile version of your website or try to make it responsive – content adjusts to fit the size of the device. This way, your customers will have an easier time finding the information they need from your website. Trust me, having a good mobile-optimised website with the right information for customers will also cut down on the number of calls your customer service team will receive.
These are just some of the simple ways you can improve customer experience. Sometimes, it is the small things that make a difference, and there are a lot of small and simple things you can do to make your customers feel that they are important to your business.
This article comes courtesy of RingCentral. To find out more about RingCentral, visit: www.ringcentral.com
---