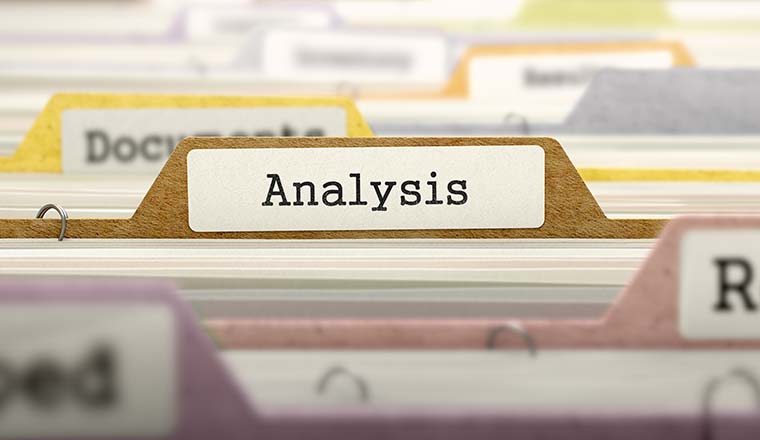 © tashatuvango - Adobe Stock - 107942754
Ben Goodey of SentiSum discusses the benefits of adding AI to your contact centre ticketing system.
As yet, natural language processing (NLP) technology is the only answer to efficiently, consistently and objectively uncovering topic and sentiment insight from support tickets.
Imagine that you work for an eCommerce company selling furniture.
A customer contacts your support team and requests a refund. They say: "Hello, half the screws are missing from the package so I can't put the furniture together. I'd like my money back please."
NLP would "look" at the ticket and in real-time it'd apply tags like "refund request", "missing item" and "screws". This is a classic example of AI-driven support ticket tags.
This insight is just the first step. Add in an automation system and the topic could trigger that ticket to route directly to the refunds team to handle, and because "refund requests" are usually indicative of a customer about to churn, the system would prioritise the request as "urgent".
Over time, as trends appear in the topics, you might realise that screws are responsible for 75% of refund requests.
You could pass that knowledge to your operations team, who build a process to double check the screws are there. Refunds reduce, support ticket volume reduces, and your customers are happier.
I won't continue to spoil the fun, but the list of possibilities goes on and on.
Here are 23 ways you can use AI ticket insights to optimise your business and drive bottom line growth.
Strategic Benefits for the Customer Service Department
Reduce Average Handle Time
Auto-route tickets: Based on AI ticket topic tags, we can create rules and triggers that route tickets directly to the right team.
Auto-prioritise tickets: Based on urgent topics or those particularly linked to bad CX, assign priority to tickets so they are handled more quickly.
‍Improve Agent Productivity
Auto-suggest macros: AI understands the topic and can suggest pre-created responses to agents. They'll save time digging for the right response.
Improve agent training: AI topic tagging allows you to surface common issues, niche issues and highly impactful issues to centre agent training around.
Automatically turn negative social media comments and reviews into tickets: Save agent time reviewing and responding to negative comments and reviews but having AI identify them and auto-generate a ticket that is added to the queue.
‍Reduce Ticket Volume
Reduce ticket volume: Whether it's contacts-per-order or another volume metric, having clarity on 'reasons for contact' enables you to tackle those problems at the root cause.
Build a knowledge base: Curate a data-driven knowledge base that addresses the real issues facing your customers.
Detect anomalies and analyse trends: Surface unexpected tickets trends in issues facing customers so you can proactively prevent the causes for other customers
Link tickets to CSAT: AI-driven topic tagging and sentiment analytics allows you to understand drivers of your survey results. By linking those CSAT survey to the support ticket topics that drive them, AI allows you to tackle dissatisfaction drivers at the root cause.
Implementing AI support ticket analytics and automation has company-wide benefits.
By connecting the work of customer service to the big picture company goals: growth, retention, and product adoption, we believe the customer support will become the most strategically valuable part of any business.
Here are some of the wider uses of support ticket insights:
‍Customer Experience Benefits
Simplify your analytics: Instead of manually tagging data points, AI can uncover insight from +100,000 surveys, tickets or reviews in seconds.
Increase lifetime value: Understand and tackle the root cause of customer pain points so that customers stay loyal and spend for longer.
Bring the customer to life: Use quantitative insights confidently to ensure 'customer-centric' thinking underpins the strategic roadmaps of every department.
Monitor third-party vendor performance: Easily access quantitative evidence that pinpoints which of your providers are negatively impacting your customers.
Map the customer journey: Easily overlay data at every customer touchpoint within your customer journey mapping exercise.
Prevent harmful events: Automatically get alerted to potential harmful comments on social media or reviews left for your brand.
Track key moments: Automatically surface when things go wrong at times that are key moments for customers using your product or service.
Replace surveys: Surveys can be biased, costly and time-consuming, all of which can be a thing of the past with AI support ticket insights.
Product Benefits
Optimise eCommerce conversions: Easily identify key friction points on your website to reduce barriers to checkout.
Track product performance: Track the impact of new product or feature releases on support ticket volume.
Prioritise Roadmaps: Identify user feedback, feature requests and pain points
Marketing Team
Elevate what your customers love: Discover what your customers love about you and double down on those in brand communications, copy and advertising.
Direct content strategy: Like interviewing your customers at scale, identify problems and areas of interest to address in your content marketing.
This blog post has been re-published by kind permission of SentiSum– View the original post
To find out more about SentiSum, visit their website.
---
---