There is so much customer and advisor insight available to us in the contact centre, but most of us stick to analysing the conventional metrics.
Sure, we can benchmark customer satisfaction, dig-into attrition rates and track repeat calls – these all have their merits. But, what else should we be looking at?
In this webinar, we explored those areas of our contact centre's performance that are too often underappreciated and highlight why you need to start analysing them.
Agenda
Introductions – Jonty Pearce, Call Centre Helper
Duncan White, horizon2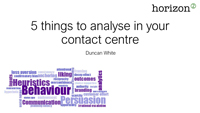 Ben Fuggles, NICE Nexidia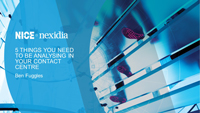 Webinar Timeline
0:15: Introductions – Jonty Pearce, Call Centre Helper
4:45: Duncan White, horizon2 Presentation
11:15: Poll with results from the audience. Asking "What Percentage of Your Customers Contact You Every Month?"
24:01: Poll with results from the audience. Asking "Which Channel Gives the Best Customer Satisfaction?"
29:02: Take-aways from Duncan's presentation
23:38: Quiz
33:40: Top Tips, Opinions and Questions from the audience
38:40: Ben Fuggles, NICE Nexidia Presentation
48:34: Poll with results from the audience. Asking "When did you Last Map Your Customer Journeys?"
54:12: Take-aways from Ben's presentation
54:29: Top Tips, Opinions and Questions from the audience
58:55: Winning Tip
Topics Discussed
Where can you find great value in analysing performance?
How to turn your analysis into actionable insights
Improving contact centre reporting
Where you may be wasting time
Using specialist tools for additional insights
Top tips from the audience
"While journey tracking is a great way to isolate the best starting point for analytics. Don't let it distract your focus from the bigger picture. It's all too easy to focus on one small issue without looking wider" thanks to Alex12
Panellists

Duncan White
horizon2

Ben Fuggles
NICE Nexidia

Jonty Pearce
Call Centre Helper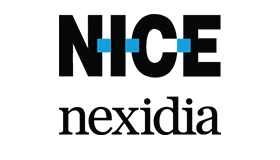 This webinar was brought to you by Call Centre Helper and is sponsored by NICE Nexidia