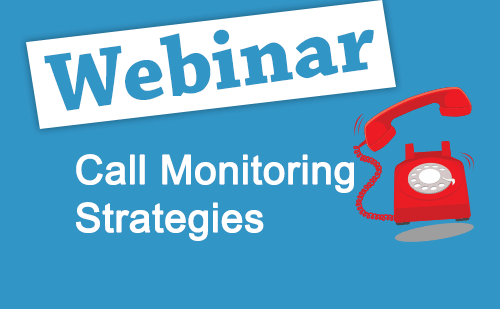 Call Monitoring or Quality Scoring forms the backbone of many contact centres. But it's so easy to make mistakes, upset your advisors and become a tick box exercise.
This webinar shows how you learn from other contact centres and design the best call monitoring strategy.
Agenda
Introductions – Rachael Boynton, Call Centre Helper
Carolyn Blunt – Ember Real Results
Frank Sherlock – Callminer
Topics to be discussed
What are other contact centres doing well
The best way to give feedback, without upsetting the advisors
Calibration of quality scores
Monitoring of multichannel communication
Self improvement through advisors monitoring their own calls
The best sample sizes to use
How to select the best calls to listen to
Improving delivery of compliance statements
Finding the best and the worst calls to monitor
How speech analytics can help streamline the quality monitoring process
Top tips from the audience
Winning insight – "Good agents need to be reminded that they are doing a good job to keep them motivated but obviously come up with a strategy to provide the extra support struggling agents need" thanks to Nigel5.
Original Webinar date: Thursday 22nd June 2017
---