Looking to improve your call quality monitoring? Here, we share the best tips from our experts and readers to help you do so.
1. Define What Constitutes a Quality Customer Interaction and What You are Measuring
The aim of quality monitoring from an operational point of view is to identify the calls failing to meet predefined standards and get to the root cause of why. You can then make informed decisions to make the process better, faster and quicker.
For example, implement or refine agent training and coaching initiatives to bridge skills gaps, correct broken internal processes, improve workforce scheduling, or perhaps alert other areas of the organisation that are having an impact.
To achieve this, you need to be able to evaluate a representative sample of interactions. The smaller the sample, the less accurate your benchmark scoring will be, and you will run the risk of making the wrong decisions.
2. Hold Coffee Morning Reviews
Here is an idea which has been used in my centre. We have a programme which we call a 'coffee morning review'.
It's a weekly programme, attended by an operation manager, a quality assurance officer, a team leader, a supervisor and five agents.
We do 'hearing tapping'/ listening to a recording (any subject: information, inquiry, or complaint) and then we discuss the agent's recording based on the procedure. It works almost 100% of the time.
An agent who was invited to the programme wouldn't be invited again the next week because he/she has been progressing well in giving great service (quality and service attitude).
Thanks to Craig Pumfrey
3. Put Emphasis on The Outliers
Because call monitoring is usually an expensive and manual process, it is not usually productive to monitor each individual equally, so you should shift your focus towards the outliers.
Ed Creasey, the Director Consulting at NICE, adds that: "When we talk about outliers, we are talking about the lower performers AND the top performers."
"We need to monitor the top performers as well, because that is where you get the best insight about the best practices and the new behaviours that can really drive the results."
On the flipside of this, Ed insists that you also have to focus "on the bottom performers, as that's how you move the overall average to get the results that you need."
4. Focus on High-Yield Behaviours
Martin Hill Wilson, Director at BrainFood Consulting, underlines a key principle of quality call monitoring by saying: "The more that we understand about the detail of the behaviour, the more we are able to help people change their own behaviour."
So, if we increase our understanding of the high-yield behaviours, the greater benefits we will return from the change in agent behaviour.
Here is a list of high-yield behaviours that you can look to reinforce:
Script compliance/adherence
Reversing customer attrition
Solving new-hire attrition
High NPS technique
Same result in 50% less Average Handling Time (AHT)
Sales conversation technique
So, for example, the better we understand successful sales conversations techniques, the more effective we can be in advising agents how to improve their selling skills. This can be hugely beneficial, in terms of sales in this case, more so than if you focused on lower-yield behaviours, such as First Contact Resolution Technique.
Find great tips and techniques for contact centre selling, by visiting our page on: Top Tips for Selling Over the Phone
5. Create a "Theme of the Month" Strategy
One interesting tip that was sent in by Kiryn, one of our readers, was to select a theme of the month for each agent based on their call recordings.
Kiryn reveals that "it could be a soft skill (pitch, tone, empathy) or it might be technical (information provided, system use). I've had some good results getting my guys to focus on one point per month."
"Usually, they can develop better habits in the course of the month, then we check back on that the next month and either keep working on it or choose a new topic."
"I try not to overwhelm people and I think a theme of the month is a good way to gain focus."
6. Involve Agents in Coming up With a Quality Monitoring Checklist
Another one of our readers, Andrew, advises that you "engage your team in coming up with the quality monitoring. This means that they understand it, buy into it and provide it."
This could be particularly useful if you mutually create a checklist of things that need to be improved. Doing this will allow agents to share their ideas of what they want and feel the need to improve, so you can be mindful of those areas when you next monitor their calls.
Martin also believes this is a good method for improving your call quality monitoring process, adding that, "The more that you can empower through involvement and co-creation, the more powerful it will be in terms of credibility and willingness to change."
7. Let Agents Draw Their Own Conclusions From The Monitored Calls
When coaching agents by going through monitored calls, Rebecca, a regular visitor to our site, recommends a system where you never tell the agent how to improve directly, as they do in her contact centre.
This works by allowing agents "to listen, reflect and ask questions for them to draw out the ideas as development for themselves."
Larry Skowronek at NICE believes that this is a good idea. He states: "When the agent and the coach go into their meeting, because you're dealing with all their interactions, the agent doesn't have the ability to say 'you happen to have found the one case where I did that, but it only happened once'.
"So it removes the ability to blame sample size and allows the coach and the agent to become much more collaborative" and makes it easier to identify areas for improvement.
8. Include an Agent When Monitoring Another Team
Another idea that involves agents when quality monitoring would be to include an agent in the process of monitoring another team of agents, a plan devised by Anne, a visitor to our site.
Martin Hill-Wilson agrees with this concept, remarking: "I'm absolutely supportive of trying to get people more deeply involved in it. So rather than being spoken at, people feel a much greater sense of ownership, and that's a good technique to help facilitate a positive mindset."
To watch the recorded webinar from which these tips (3-8) were taken, follow the link: Recorded Webinar: Best Practices in Call Quality Monitoring
9. Create Habits and Not Acts
For many of us, quality forms have become a façade of delivering great service, but it's not actually habit building, according to Justin Robbins, a Customer Service Expert.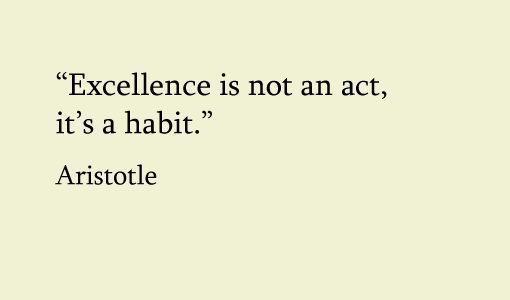 "Great quality programs are about creating long-term sustainable improvements. It's about building habits that are going to become second nature to the team and allow them to deliver the best possible customer experience, which meets all of your needs as an organisation," says Justin.
"I believe, fundamentally, that quality should be about two things: foundation, whether or not we are doing something, and finesse, how well we do it."
10.Use Different Quality Forms for Different Call Types
Different types of agents will handle different types of calls. So, where these calls are inbound, sales or outbound customer service, each call type should have a different quality form.
To make this point Justin Robbins shares the following the story:
"I received a call from a friend who said that we just put in a new Customer Satisfaction (CSat) program and we put in a new quality program and I think both are great. But, here's the challenge, he said to me that on my CSat scores customers are rating us very poorly, but quality scores couldn't be better."
"So, I said well let's take a look, maybe it's a bad survey. I looked at the survey and it was one of the best surveys that I've ever seen. Then, I said maybe your quality program's wrong, so I took a look at it and it was one of the best quality forms I've ever seen."
"I said wait a minute you handle a bunch of different types of interactions with your organisation, are you using this form for all of them? And, he said that he was."
"So, we looked into the quality trends and it was really noticeable that there was a disconnect. Then, he said that this disconnect was due to the CSat scores of the group of agents that were responsible for calling people and telling them that they were denied for mortgages or that they couldn't get the money to buy the house of their dreams."
"I said to him no wonder customer satisfaction is low they aren't happy because they're not getting what they wanted. But from a quality standpoint, there's not much else that agents can do."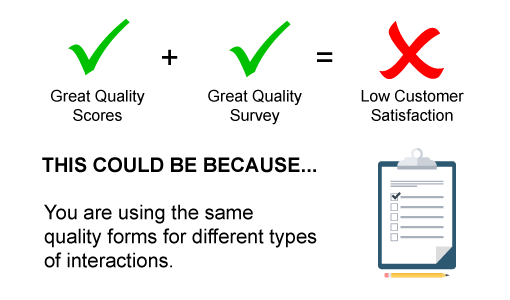 11. We're Not Out to Catch You Out
Winning employee engagement and involvement from early on in the monitoring process is essential.
When monitoring is first introduced, there's a tendency for some people to think it will be critical. On the other hand, where a monitoring system has been in place unchanged for a long time, agents may start to take it for granted.
Call centre quality monitoring is not – or should not be – a negative, top-down activity, designed to trip agents up. In the best contact centres, it is an integral part of the skills programme, of benefit to agents as well as consumers.
Monitoring that is collaborative rather than prescriptive, inclusive rather than authoritarian, is likely to lead to more acceptance and cooperation. Most agents find it helpful to know what the company expects of them and why their calls are important to the business and its customers.
12. Feedback, Support and Training are Fundamental
Feedback from the monitoring process should be objective, using a method of scoring and evaluating that is fair and agreed by all in advance, and it must be consistent and regular. Once milestones are agreed and set, they must be kept to, built on and progressed.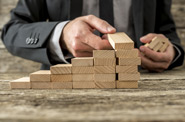 Feedback can be delivered one-to-one, remotely, or via group sessions where agents share and spread best practice. Whatever method is selected, the important thing is that there is an opportunity for individual agents to contribute to the discussion.
Not only does this encourage their buy-in to the process, their comments and suggestions are often extremely insightful. But bear in mind that agents are sometimes harder on their own and colleagues' performances than supervisors would be.
Staff support should be provided through interventions such as refresher and formal skills training and development and action plans to improve agent performance, always with the aim of improving the customer experience and achieving your business objectives.
13. External Benchmarking
As well as internal monitoring, it's also helpful to compare your performance with others, especially the competition. Internal checks will give you a more subjective picture, which could be misleading.
For a truly objective result, you need external benchmarking. Contact centres with no monitoring systems or resources in place should consider outsourcing these functions to an external agency. It can be a cost-effective option.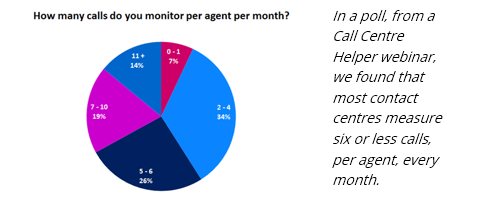 You can also find useful information on quality monitoring, and a number of contact-centre-related topics, by attending conferences and online webinars. From attending one of our webinars you can benchmark yourselves against similar practices by contributing to polls like the one above.
14. Stay Positive and Reward Best Practice
Steve, one of our readers, asserts that "If the monitoring is done in conjunction with coaching and development of your reps, it is essential that you make the experience upbeat and positive.
"When reps go into monitoring sessions thinking there is a disciplinary action coming at the end of it, it makes for a defensive-minded rep.
"Before going into areas the rep can improve on, look for their positives and make a big deal out of them. The rep will then be more open-minded to the constructive criticism that follows. These sessions should be short, fun and positive."
In order to maintain this positivity, you can reward high-quality work through mechanisms such as 'advisor of the month' awards and staff excellence certificates, or highlight it in your company newsletter and intranet site. And if consumers are pleased with the service, pass on their messages. Integrate all these positive points into the company's annual appraisal and benefits schemes.
Thanks to James Le Roth
For more about improving agent morale, read our article: Use Your Imagination! 11 Creative Tips That Will Boost Morale in the Contact Centre
15. Save Your 'Golden' Calls
Identify and save examples of your best practices or 'Golden' calls so that they can be used as a training aid to help continually improve the overall call-handling process.
By doing this, you can pick out successful techniques that call centre agents are using and make notes of words, language and signals that received a positive response from the caller.
Thanks to Jonathan Evans, Senior Business Systems Manager at TNT Express
We have our own list of Top 25 Positive Words, Phrases and Empathy Statements to use in the contact centre, which has been created to increase customer–agent rapport.
16. Apply a Well-Thought-Out Quality Assurance Procedure
I am amazed at the number of companies who purchase call recording solutions in order to remain "compliant" with security or FSA regulations that do not have a structured call quality monitoring policy in place.
It's always one of those "we'll get to it sometime" things that might not show itself as important, or possibly there are other larger fires to fight in your business. Others may baulk at the inordinate amount of time or effort to manage the process as well.
If you want to see an uplift in the overall customer experience, a well-thought-out quality management procedure can work wonders. It gives your agents something to strive for.
Also, it gives you insight into the core traits and skills that your agents need to interact with your customers, and the customers themselves will also have a more positive experience when doing business with you, giving your business that competitive advantage.
Find out more by visiting our page on Call Center Quality Assurance and Click here for our 59 Call Centre Quality Assurance Tips
Thanks to Gene Reynolds,  Director at Blackchair
17. Create a Call Quality Forum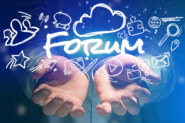 An additional step of setting up a forum to reach a consensus on what good looks like will pay dividends.
Ensuring that all stakeholders are agreed on what constitutes 'good' and capturing the criteria in your monitoring forms will support your call and quality monitoring staff in achieving the objectivity that is so essential.
It is critical that measurement criteria are clearly defined and agreed and there is consensus on what 'good' looks like.
18. Set up Call Levelling Sessions
The best way to do this is to set up call levelling sessions that are held on an ongoing basis. Take a random selection of calls. Get all stakeholders and, where possible, call monitoring staff, or managers if this is not feasible, and listen to the calls together. Score them as you go along.
After each call, discuss the scores for the criteria monitored and, where there is a wide variation, the reasons. If all scores are within a narrow range you're in luck, but more often than not, there will be a wide variation between the scores for many elements of the call, especially when you first start this process.
Through the session the range of scores should narrow as the various stakeholders adjust their scoring and reach consensus. Over time, opinion and individuals involved will change so it is important to have regular call levelling sessions in order to maintain the consensus.
19. Get Your Scripts Right
Ensure the wording in your scripts, or what your agents are expected to say to be compliant, is identified in your call monitoring forms and that your scoring reflects the common understanding of what would be classed as compliant or a breach.
To discover ideas to boost your contact centre script, read our article: Trade Secrets: Simple Ways to Improve Call Scripting
20. Use an Independent Call Monitoring Facility
Objective call monitoring can be difficult to achieve and maintain when all monitoring activity is carried out internally using your own people.
There are companies who offer independent call monitoring services who can provide you with a truly objective view of the quality of your calls, whether they are compliant with the prevailing industry guidelines and regulations and in some cases benchmarking.
To keep control of costs, look for companies who are happy to give you a one-off report covering a batch of calls, perhaps the same batch of calls used for your call levelling sessions.
Thanks to Janette Coulthard
21. Have a Two-Phase Approach
One good strategy to quality monitoring would be to adopt a two-phase approach. Firstly, QA monitor without agents knowing, so as to assess the agent's typical behaviour.
Secondly, the team leader monitors, having told the agent they will be listening. This will allow the agent to show their best behaviour and therefore encourage relevant development.
Thanks to Lindsay
22. Assign Quality Ownership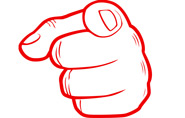 It sounds obvious, but if nobody wants to own the process, how can it be audited and calibrated to ensure it is effective and continues to improve and adapt to the business's changing needs?
Similarly, there should be a clearly documented process for monitoring and evaluating calls, and all agents and team managers should be trained and familiar with all areas of quality monitoring and how to get the most from the system they have in place.
23. Develop and Maintain Evaluation Forms
Evaluation forms are at the heart of a good quality monitoring programme, and when compiling them you need to ask yourself:
Am I asking the right questions?
Am I getting the required results? i.e. output which leads to a continuous coaching and development plan for my team
Does the scoring mechanism allow agents to provide an 'outstanding' or 'Wow factor' service not just an 'average' or 'satisfactory' service?
Follow the link to download our own free example of a Free Call Monitoring Form
24. Evaluation Dispute Process
Agents need to be given the opportunity to dispute their evaluation if they are not happy with any aspect of it.
The dispute process allows the agent the opportunity to have their evaluation re-evaluated by another person if they are unhappy with the result. This way, agents feel they have more control over their call evaluation, thus further empowering them to take ownership of their own quality.
25. Agent Synergy Session
Synergy sessions involve groups of agents, team managers, CSMs and trainers listening to calls together to discuss call-handling techniques and evaluate the quality of the call.
These sessions help reinforce quality standards and allow new and experienced agents to share experiences and best practice, and they provide a natural way to cross-skill agents from different departments.
Studies have shown that agents attending regular synergy sessions achieve anywhere from 5% to 20% higher quality scores than the overall contact centre.
Thanks to Brent Bischoff at Business Systems. 
26. Focus on Behaviours 
One way to ensure quality becomes about building habits that are fixed around achieving the right results for the company, is to set quality criteria that is based around behaviours.
Mark, one of our readers, suggests criteria such as: "Passionate, friendly, professional, interested, helpful, engaged etc. (whichever behaviours are important to your business)."
"Encourage your agents to define the meanings of each behaviour and score the behaviours that you see and hear on a scale of one to five."
"This scale could possibly look something like this: 1. Unacceptable, 2. Support Needed, 3. Delivering Standards, 4. Exceeding, 5. Outstanding."
While this idea could certainly aid the process of building customer friendly habits, the scale seems a little subjective, as one quality may see the call as "exceeding", while another may deem it "outstanding".
So, the contact centre could either shorten the measure to a scale of 1-3 or just poor/average/good, to minimise confusion, or run regular calibration sessions, for analysts – and maybe an agent to two – to attend, to synchronise scoring.
To enhance your scoring system, read our article: 10 Top Tips to Improve Your Quality Scores
27. Assess the Effectiveness of Your Training Programmes
Use call quality monitoring to assess the effectiveness of your training programmes, by listening in to verify that points taught in training sessions have been noted and put into practice.
Call quality monitoring is also an easy means of assessing where gaps in knowledge or practice may exist – use this learning to build training solutions which close those gaps off.
Thanks to Cameron Ross
To make sure your induction training is effective, follow our Top Tips for Induction Training Programmes
28. Include Five Role-Play Calls For Different Situations in Training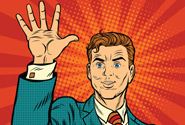 A good exercise for trainees would be to sign off with the QA team before they go live on the phone, by participating in five role-play calls for different situations.
These calls are then monitored by two QA members and, providing the average score is over 90%, then we sign them off or advise if more training is needed before going live on the phones.
Thanks to Mia
For even more training advice, read our piece detailing 50 Call Centre Training Tips
29. Simple Personality Tests
I'll often ask a new team to conduct a simple personality test. This educates them to their own and others' personality types, so they can better understand their own behaviours and how their actions can affect others, and vice versa.
This makes them more receptive to feedback on their performance, as they appreciate why they have acted in such a way or a customer has reacted in a certain way.
Thanks to Teresa
When we visited the British Gas contact centre in Cardiff, we found out that they run similar personality tests. Find out more by reading about the site visit: Hints and Tips From an Award-Winning Call Centre
30. Spend Five Minutes Reviewing Yesterday's Calls
We use 5 minutes at the beginning of an agent's shift to review calls from the previous day. We try to do this for 5–7 agents per day.
This way, the feedback is fresh in their memory and helps shape their day ahead.
We started this a few months ago and it has been well received by both our management team and agents.
Thanks to Rob
For more of our insights on quality monitoring and quality assurance, read our articles: