Webinar Date
- Thursday 21st October 2021 at 14:00pm UK time
Click here to register
Ever struggled to get to grips with a sudden influx of new customers thanks to a season peak such as Black Friday or Christmas? It can be a problem.
It's time to communicate with your new customers in a way that will build loyalty and keep them coming back for more.
In this webinar, we'll show you how to do exactly that.
And as it will be an interactive webinar, you will also have the opportunity to share tips and ask questions of the panellists and other attendees. We run an interactive chat room in parallel with the webinar.
Panellists

Christopher Brooks
Clientship

Katie Stabler
Cultivate Customer Experience by design

Nikhil Shoorji
Infobip

Jonty Pearce
Call Centre Helper
What You Will Learn
Key Topics:
Key planning considerations to deal with an influx of customers
How to retain and care for new customers in the contact centre
Customer service tricks to kickstart good customer relationships
Mighty methods to prepare for Black Friday
Fun ways to show appreciation for new customers
Top tips from the audience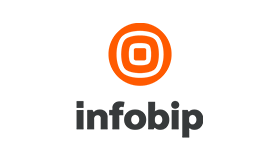 This webinar is brought to you by Call Centre Helper and is sponsored by Infobip.
You won't want to miss this exciting webinar.


Click here to register
This webinar is held at 14:00pm UK time, 15:00pm in Paris, 15:00pm in South Africa and 9:00am in New York. A replay facility will also be available.
If you are attending one of our webinars for the first time, we suggest you arrive 10 minutes early to allow for the software to download successfully.
---