Webinar Date
- Thursday 21st May 2020 at 14:00pm UK time
Click here to register
The aim of contact centres has always been to deliver the best possible customer service. But, over time, the contact centre is picking up more and more responsibilities.
The modern contact centre is expected to collect and share insights with the rest of the business, understand the wider customer experience and meet new employee expectations. This is to just name a few.
So, it's time to move away from antiquated best practices and transform our contact centre into an operation that's ahead of the game in terms of meeting business, customer and employee needs.
Our webinar will help you to do just that! And as it will be an interactive webinar, you will also have the opportunity to share tips and ask questions of the audience and other attendees. We run an interactive chat room in parallel with the webinar.
Panellists

Guest speaker
to be confirmed

David Wasserman
NICE Systems

Jonty Pearce
Call Centre Helper
Topics to be discussed
Contact centre trends that we need to take notice of
Which old best practices have past their sell by date?
The expectations of the modern contact centre
What are leading brands doing to transform their contact centre?
Getting contact centre buy-in for your proposed changes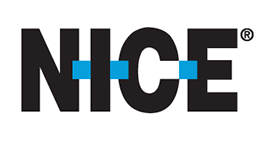 This webinar is brought to you by Call Centre Helper and is sponsored by NICE.
You won't want to miss this exciting webinar.


Click here to register
This webinar is held at 14:00pm UK time, 15:00pm in Paris, 15:00pm in South Africa and 9:00am in New York. A replay facility will also be available.
If you are attending one of our webinars for the first time, we suggest you arrive 10 minutes early to allow for the software to download successfully.
---