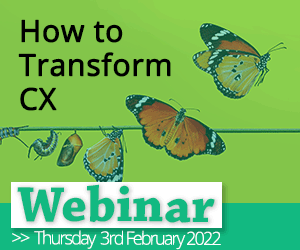 Webinar Date
- Thursday 3rd February 2022 at 14:00pm UK time
Click here to register
Changing communication preferences are causing headaches, as the necessary digital enhancements require significant changes to people, processes and technologies.
Tasks - such as tracking customer history, moving conversations across channels and adding additional software – are proving problematic.
Enter our panellists. Experienced in leading digital transformation projects of all shapes and sizes, they will share their top tips for designing excellent digital experiences in this jam-packed webinar.
And as it will be an interactive webinar, you will also have the opportunity to share tips and ask questions of the panellists and other attendees. We run an interactive chat room in parallel with the webinar.
Panellists

Guest speaker
to be confirmed

Guest Speaker
to be confirmed

Emily Gray
Playvox

Jonty Pearce
Call Centre Helper
What You Will Learn
Key Topics:
The keys to designing excellent digital experiences
Where can contact centres increase digital engagement?
Omnichannel opportunities to wow customers
How to spot frictions in digital journeys
Critical measures to track digital success
Top tips from the audience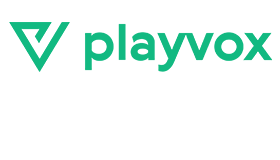 This webinar is brought to you by Call Centre Helper and is sponsored by Playvox.
You won't want to miss this exciting webinar.


Click here to register
This webinar is held at 14:00pm UK time, 15:00pm in Paris, 16:00pm in South Africa and 9:00am in New York. A replay facility will also be available.
If you are attending one of our webinars for the first time, we suggest you arrive 10 minutes early to allow for the software to download successfully.