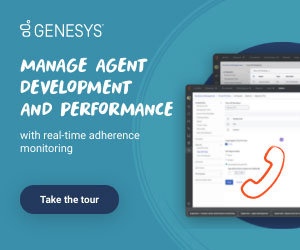 Agents are having to deal with more complex customer issues call-after-call, chat-after-chat and email-after-email.
For this reason, performance management has never been so critical in the contact centre.
In this webinar we will share three sets of best practices – for agents, leaders and managers – which will help to improve performance management across the board.
Agenda
Natalie Calvert, CX High Performance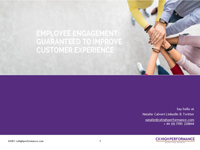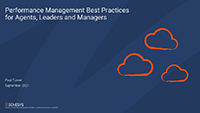 Topics Discussed
How to improve performance management as a process and a skill?
Leadership skills and routines that can improve performance?
How can agents better manage their own performance?
How to best give agents performance feedback?
Which tools can help to support performance management?
Top tips from the audience
Winning tip – "Root cause is extremely important, use questions to understand why the issue is occurring.
Often you'll find it's not the individual and it is in fact our tools and processes that are lacking." thanks to Lyndsey2
Original Webinar date: 30th September 2021
Panellists

Garry Gormley
FAB Solutions

Natalie Calvert
CX High Performance

Paul Turner
Genesys

Rachael Trickey
Call Centre Helper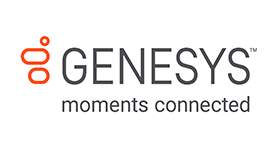 This webinar was brought to you by Call Centre Helper and is sponsored by Genesys