Webinar: The New Thinking Behind Great Contact Centre Leadership
---
Webinar Date
- Thursday 2nd April 2020 at 14:00pm UK time
Click here to register
Leadership involves getting the best out of other people. This is crucial in contact centres, but often difficult because we've generally got so many people to lead.
These people that we're leading are also changing, with ever more demanding generations entering the contact centre, meaning that we have to find new ways to engage, develop and empower them.
Luckily, we are here to suggest lots of new tools and techniques to help you do just that, as we share lots of insights to better support your team to do their very best work, every day.
And as it will be an interactive webinar, you will also have the opportunity to share tips and ask questions of the audience and other attendees. We run an interactive chat room in parallel with the webinar.
Panellists

Natalie Calvert
CX High Performance

Laura Bassett
NICE inContact

Rachael Trickey
Call Centre Helper
Topics to be discussed
What does a great contact centre leader look like?
Moving on from the traditional approach to contact centre leadership
The latest leadership techniques to get the best from your people
How is the contact centre workforce changing?
The contact centre tools that a great leader will look to utilise
Top tips from the audience
---
Speaker Biographies
Natalie Calvert | CX High Performance
Recognised as an exceptional customer experience strategist, leadership developer and employee engagement expert.
Always delivering significant and pragmatic CX service, sales and cultural transformation improvement programmes, often with complex organisations, to increase customer experience, employee engagement and improve bottom line performance.
100% of the time achieving impressive commercial improvements, behavioural change, increased employee engagement and customer experience through her purposeful focus on people and performance.
Privileged to work with and have empowered and equipped more than 200,000 service & sales professionals and leaders across 100+ global organisations to deliver world class customer service during my 20 year career.
Author of the The Handbook of Call and Contact Centre Management
Her high-impact motivational style combined with her phenomenal level of expertise in Customer strategy and change management programmes and down-to-earth approach means she is in constant demand as a chair and speaker at major industry events and judging industry awards.
Connect with Natalie on Social Media:
Linkedin
Laura Bassett | NICE inContact
As the Senior Director for Product Marketing at NICE inContact, Laura Bassett leads a comprehensive go-to-market strategy for current and next-generation solutions. Laura leads a team of product marketers to define positioning, drive sales and marketing plans, and execute cross functionally on those plans.
Throughout her 25+ year career, Ms. Bassett has a track record of defining business strategies and establishing best practices that drive revenue. Prior to NICE inContact, Ms. Bassett spent several years with Avaya where, in her most recent role, she worked directly with customers to establish Contact Center and Customer Experience strategies and managed global marketing for contact center and vertical solutions. By establishing an Innovation Model and Early Adopter Program at Avaya, she helped accelerate the company's commercialization of newly developed solutions. As a principal consultant at Texas Instruments, she created an eBusiness service practice that developed web-enabled e-business applications for more than 200 consultants, enabling them to sell and deliver solutions.
Ms. Bassett's extensive experience and expertise has made her a sought after subject-matter expert, who is regularly featured in industry publications. She has also written numerous blogs and articles on Unified Communications, Collaboration, Customer Experience, disruptive technologies and industry trends.
Ms. Bassett has a BSBA in Computer Science and an Executive MBA from the University of Florida.
Connect with Laura on Social Media:
Linkedin
|
Twitter
---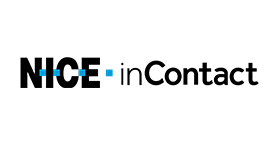 This webinar is brought to you by Call Centre Helper and is sponsored by NICE inContact.
You won't want to miss this exciting webinar.


Click here to register
This webinar is held at 14:00pm UK time, 15:00pm in Paris, 15:00pm in South Africa and 9:00am in New York. A replay facility will also be available.
If you are attending one of our webinars for the first time, we suggest you arrive 10 minutes early to allow for the software to download successfully.
---