Leadership involves getting the best out of other people. This is crucial in contact centres, but often difficult because we've generally got so many people to lead.
These people that we're leading are also changing, with ever more demanding generations entering the contact centre, meaning that we have to find new ways to engage, develop and empower them.
Luckily, we are here to suggest lots of new tools and techniques to help you do just that, as we share lots of insights to better support your team to do their very best work, every day.
Agenda
Introductions – Rachael Trickey, Call Centre Helper
Natalie Calvert, CX High Performance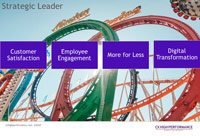 Laura Bassett, NICE inContact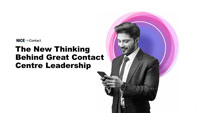 Topics Discussed
What does a great contact centre leader look like?
Moving on from the traditional approach to contact centre leadership
The latest leadership techniques to get the best from your people
How is the contact centre workforce changing?
The contact centre tools that a great leader will look to utilise
Top tips from the audience
Winning tip – ""Encouraging agent collaboration is critical to employee satisfaction. My software support team members have high individual satisfaction because they have each other's backs. They tell me this every day."" thanks to Laurie4
Original Webinar date: 2nd April 2020
Webinar Timeline
0:15: Introductions – Rachael Trickey, Call Centre Helper
3:16: Poll with results from the audience. Asking "How Frequently do Your Agents Receive Soft-Skills Training After Induction?"
5:29: Natalie Calvert, CX High Performance Presentation
30:13: Take-aways from Natalie's presentation
31:26: Quiz
35:17: Top Tips, Opinions and Questions from the audience
39:21: Laura Bassett, NICE inContact Presentation
52:10: Take-aways from Laura's presentation
52:47: Top Tips, Opinions and Questions from the audience
58:38: Winning Tip
Panellists

Natalie Calvert
CX High Performance

Laura Bassett
NICE inContact

Rachael Trickey
Call Centre Helper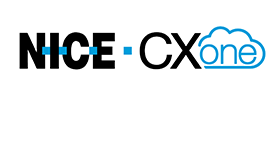 This webinar was brought to you by Call Centre Helper and is sponsored by NICE CXone