Webinar Date
- Thursday 11th November 2021 at 14:00pm UK time
Click here to register
We always talk about "customer experience" and how getting that right can transform your business for the better.
Well, the same goes for the employee experience.
In this webinar we put the spotlight on what matters most; your people, discussing how you can improve the employee experience and reap great rewards.
And as it will be an interactive webinar, you will also have the opportunity to share tips and ask questions of the panellists and other attendees. We run an interactive chat room in parallel with the webinar.
Panellists

Miranda Cain
Elev-8 Performance

Kim Ellis
Training Consultant

Paul Turner
Genesys

Rachael Trickey
Call Centre Helper
What You Will Learn
Key Topics:
What are other contact centres doing to improve employee experience?
Mapping the employee experience
How to positively influence the remote employee experience
Quick tips to boost advisor happiness
Which tools can positively influence employee experience?
Top tips from the audience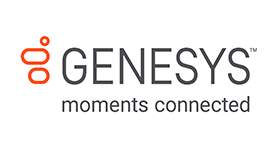 This webinar is brought to you by Call Centre Helper and is sponsored by Genesys.
You won't want to miss this exciting webinar.


Click here to register
This webinar is held at 14:00pm UK time, 15:00pm in Paris, 16:00pm in South Africa and 9:00am in New York. A replay facility will also be available.
If you are attending one of our webinars for the first time, we suggest you arrive 10 minutes early to allow for the software to download successfully.