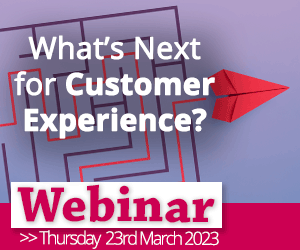 Customer Experience (CX) is always evolving.
Whilst this presents fantastic opportunities for contact centres that keep pace, it sets the bar high for what a great Customer Experience (CX) looks like – especially as customers continually cross-reference their experiences.
This can be both confusing and intimidating for those looking to improve, and places huge pressures on contact centres as they struggle to deliver the next best thing in Customer Experience (CX).
Don't know where to start? Check out this webinar to hear what our industry experts believe will be the real game-changers in the months ahead, so you can invest wisely and truly wow your customers.
Agenda
Introductions – Rachael Trickey, Call Centre Helper
Katie Stabler, CULTIVATE – connect on LinkedIn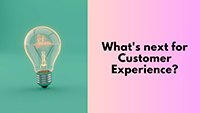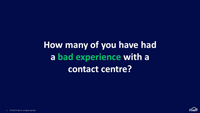 Topics to be discussed
The difference between current fads and must-have tech
Making your budget work for you
How to spot even more opportunities for self-service
What's next for video
The untapped potential of AI
How to identify weaknesses in your current Customer Experience (CX)
Who your customers are really comparing you to
Top tips from the audience
Winning Tip – "Do outlet visits and try to immerse yourself to see first-hand the experience of clients and employees" thanks to Odette
This webinar is brought to you by Call Centre Helper and is sponsored by Five9
Original Webinar date: 23rd March 2023