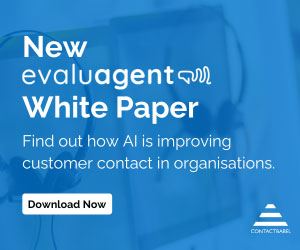 EvaluAgent's Chris Mounce explains some of the challenges to effective Quality Assurance (QA).
QA Challenges
The traditional approach to quality assurance is about randomly sampling a very small percentage of conversations.
And realistically it can be a waste of time. It's a risky waste of time, because with the number of conversations that are happening between customers and agents every day, that percentage in terms of conversation coverage is typically around 1%.
So unless we have an army of evaluators working to increase that number, that's leaving 99% of conversations completely unchecked. So the result here is a wafer thin approach to QA that doesn't really mitigate risk, or improve performance.
And then there's all the admin, that data from various spreadsheets, various disconnected systems, and manual workflows. And you'll likely need to produce various manual reports that need to be double, and triple, checked.
And before you know where you are, there's hours of the day being pulled down to producing reports that very quickly go out of date, and no one really reads.
Not really, not enough to justify the effort that's been put into producing the reports in the first place. And AI – that's a very big discussion point right now, and progressive organizations may be trying to use analytics and auto scoring to get higher coverage and more timely reports.

But the challenge here is a lack of actionable insights, which really means that we still don't understand why mistakes are happening, or more importantly, what we can do to fix them.
So those auto QA results on their own don't allow you to manage effective coaching conversations. So nothing really changes.
With thanks to Chris Mounce at EvaluAgent for contributing to this video
If you are looking for more great insights from the experts, check out these videos next: