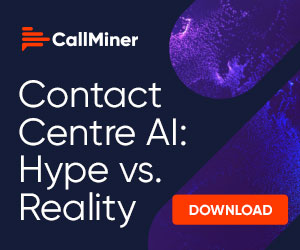 In this video Risa Eldridge at CallMiner outlines the ways managers can inspire their employees to improve their performance.
How to Inspire Agents to Improve Their Performance

So you inspire contact centre agents, honestly the same way that you inspire most employees. Start by paying them a fair wage for the work that that they're doing.
Really show them how their performance helps the business or the customer. I think people naturally, they want to do good work.
They want to be helpful. So recognize them for the things that they do well and then use, you know, micro-coaching opportunities to help them really see the small things that they can do that can have impacts. Be consistent, have fun with it.
So little competitions between the various agents or teams is always a good way to try to improve performance as a whole.
And then again, I think the key part on that is we focus a lot on trying to do better. Make sure that you also highlight the things that folks are doing well, and when they feel like they're not a complete failure, if you will, that everything that they're doing is not wrong.
They can see that there are some things that are going well and there's these few areas that that they might need to work on. I think it's a lot easier to get behind the work necessary to improve those things.
With thanks to Risa Eldridge at CallMiner for contributing to this video.
If you are looking for more great insights from the experts, check out these videos next: