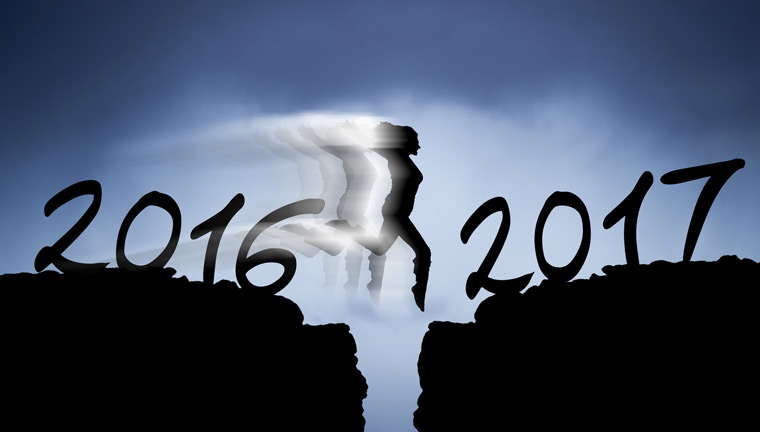 A glance around the internet will tell you that it's going to be a BIG year for the contact centre in 2017.
If you believe all that you read, you'll:
Be running a fully autonomous call centre in a hybrid super cloud.
All your agents will be work-from-home chatbots based in Romania.
Customers will have 75 channels open to them that don't involve talking to your agents.
Speech analytics means that you'll automatically post flowers and heart chocolates to frustrated customers.
It's important to take a step back. If you become absorbed in ALL the changes that are supposedly going on around you, you'll probably find that you change NOTHING for your centre. That's not your fault – how could you possibly select the top priority project when all these developments seem so important?
To help filter all this noise, here are some tips for taking positive steps to the future of your contact centre.
1. Pick a direction – then make sure you arrive at the destination
There are lots of futuristic avenues you could go down on the road to modernising your contact centre. Your first step is to choose the change most important to you. Ask yourself:
What are the biggest challenges that we face right now?
What would the solution to that challenge look like?
Are there any technologies out there to help us automate that solution?
Do we have the budget and the means to make it happen?
Will we be able to measure the results to know if we've succeeded?
2. Tell people what you're doing
You're not a 590-year-old cave-dwelling hobbit and your project shouldn't be your 'precious'. Get the buy-in of the team around you. They'll be able to improve on your vision, and they might even 'know a guy that knows a guy' that can help make it happen.
Your project will run more smoothly and might even be delivered on time because you've got helping hands that get what you're on about.
(Full disclosure: I did have to Google how old Gollum was. I'm not proud of it.)
3. Train agents properly – don't rush the push
"Right, guys, we've spent 5 months planning this project, so you've got the next 15-minute presentation to grasp what you're supposed to do with it. After that, we'll deflect your questions and consider you inadequate if you don't implement it properly."
Said hopefully no one. Hopefully ever.
Set aside a realistic trial or change period to allow your agents to fully understand the new processes. Ironing out bugs upfront will prevent resentment and increase the likelihood of your project gaining the traction it deserves.
4. Make sure it aligns with what your customers want
"To summarise, we've used super-clever chatbots to reduce live agent hours to peak-times only. If the chatbot can't help, the customer gets a ticket number and can call back later."
There could be a whole host of motivations for the project that you're implementing: saving cash, making more cash, helping agents. Just make sure that at each stage you're asking yourself: "Does this align with what our customers want from us?"
No one wants an awesome modern call centre that doesn't make or receive any calls.
5. Hang in there – measure, test, improve
It's six months later. You're sweaty, you've got less hair and more waist, and mammoth bags under your eyes. But that ambitious change that you wanted? You pulled it off. Nailed it. Take a pat on the back and a chunky raise for your efforts!
You never ever want to think about that project again? Come on, you can do it – finish it off FOR REAL:
Make sure you put appropriate reporting checkpoints in place so that you can measure to see if it's having the desired effect.
Test little improvements to it – to make sure it holds its momentum.
Close the feedback loop – can people suggest changes and report problems? Will anything happen if they do?
This is the step that separates the wheat from the chaff. This is the bit that makes you a rockstar!
Embrace the BIG year for the contact centre in 2017.
Just remember that you're only human, so embrace one trend and admire the rest.
What's that? You can't help it and you want to adopt them all? Then take a deep breath and roadmap like a boss – you'll thank us later.
So, here's a handy predictions list for 2017 to help whet your appetite.
This blog post has been re-published by kind permission of autom8 – View the original post
Published On: 17th Jan 2017 - Last modified: 26th Feb 2019
Read more about - Archived Content
---