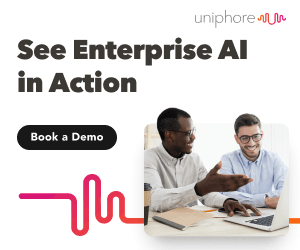 Our panel of experts make their predictions of how the make-up of the call centre will develop in 2017.
Companies will continue to invest in self-service
Back in 2011, analyst Gartner predicted that, by 2020, customers will manage 85% of their relationship with the enterprise without interacting with a human. We have no reason to disbelieve this projection, as it is clearly the direction of travel.
Yet, it has been estimated that currently about 85% of customer interactions are still run through the contact centre or through traditional communications means. So, in the next three years, there could well be a profound shift, gathering pace throughout 2017 and beyond.
Real-time speech analytics will have an increased presence in call centres
Today, speech analytics is perhaps most closely associated with voice recognition and its use in verifying ID within the financial services sector. However, it's worth remembering that speech recognition is an enabler for more complex speech analytics solutions across all business sectors.
Over the next year, these speech analytics solutions will have an increasingly widespread use across multiple call centre functions. These include the self-training of advisors, ensuring compliance through close monitoring of scripted calls, and measuring the emotional content of calls to drive customer satisfaction.
With thanks to Jeremy Payne at Enghouse Interactive
Contact centres will evolve into relationship hubs
If organisations are to successfully differentiate themselves in today's increasingly competitive market, it is critical that the customer experience they offer is brilliant at all times.
So, organisations need to connect their disparate marketing, digital and operational contact centre services. This means the end-to-end mapping of customer journeys across all their digital and human-assisted activities. So, companies will look to embed customer service throughout the digital experience, not just dealing with the fallout when it goes wrong. Effective 'Relationship Hubs' have an essential role to play here.
Customers will be ready for conversational commerce
With millions of customers already actively communicating via Siri, Cortana, Alexa and other voice assistants, it's increasingly clear that customers are getting ready to engage via conversational commerce. So, in 2017, brands will need to ask themselves: 'Do we have a strategy in place to provide our customers with seamless access to relevant contextual experiences via a conversational interface?'
Having access to the right IVR, natural language, UX and customer-journey design skills will be vital if organisations are to successfully deliver transformational conversational commerce experiences.
With thanks to Stuart Dorman at Sabio
Call centres will embrace preference or availability scheduling to engage employees
More companies will engage with self-scheduling options, as it offers greater flexibility in working patterns. This means that advisors will be trading shifts, with or without team leader/administrator intervention, whilst maintaining staffing-level requirements.
Availability scheduling will also give advisors the power to automate their holiday requests via a personalised agent portal, where their request will be accepted or denied in line with pre-set allowances or service- level targets.
With thanks to David Evans at Business Systems
Most call centres will move into the cloud
With the need to satisfy customer expectations from omnichannel interactions and to integrate data from those channels into a unified customer view, cloud contact centres will become the first choice for new businesses. Also, as large, premise-based infrastructure investments reach the end of their useful lives, they too will move to the cloud.
Cloud-based offerings will also expand capabilities beyond pure communications infrastructure to include value-added functionality. These expanded capabilities include interaction analytics, automated workforce optimisation, forecasting and scheduling, which are central components of premier customer service and operational efficiency.
Expect a focus shift from omnichannel to customer journey analytics
In 2017, contact centres across business sectors will be increasingly required to satisfy their customers' expectations from omnichannel interactions and provide optimal outcomes via various communication channels.  As omnichannel gains prominence, firms will need to understand and embrace customer journey analytics, also referred to as customer engagement analytics.
This type of all-inclusive customer journey analytics provides a much deeper insight into customer behaviour and a better understanding of what drives repeated customer contacts. The findings are then presented in a single, integrated view, whether the communications are from phone calls, live chats, emails, or social media.
With thanks to Maureen Szlemp at CallMiner
AI deployment will replace FAQs
In 2017, it has been predicted that there will be a shift from FAQs to more dynamic two-way conversations, where the system will be able to support the customer in multiple ways, as well as provide basic information. This has been predicted because rigid and frustrating one-way conversations are no longer enough for the average customer.
Customers now do more independent research than ever before; they now approach the service stage with a clearer idea of what it is that they are looking for. This knowledge gives the buyer more control over their customer journey, as they are able to filter through the noise, choosing content and shortlisting vendors themselves.
Check out mplsystems – Customer Service Predictions 2017
With thanks to Susannah Richardson at mplsystems
Chatbots will be implemented to handle basic enquiries
2017 may be the year in which chatbots are widely deployed in call centres, with the aim of reducing the amount of employee resources needed to handle basic queries. If done correctly, chatbots will allow organisations to alleviate employee workload, allowing advisors to focus on more important calls, where they can really add value to the business and customer.
In doing so, call centres will look less and less like call centres. Service teams will be physically closer to their back-office support teams and less centralised, for extra assistance with important calls. Advisors in this space will look more like office employees than contact centre workers, as their work will change from 100% calls to a blend of calls, digital and project work.
With thanks to Richard Kenny at Plantronics
Speech and text analytics will begin to train chatbots
Many call centres already apply speech and text analytics to do quality evaluations of the customer experience with human call centre advisors. This is done to make certain that advisors are properly trained in saying the right things courteously.
This very same technology is now applicable to chatbots and can even be used to train bots before their service begins. So, expect to see such analytics gain the spotlight in the coming year in relation to chatbot efficacy and enhancement.
With thanks to Chris Connolly at Genesys
What predictions do you have for the contact centre in 2017?
Put your thoughts in an email to Call Centre Helper.