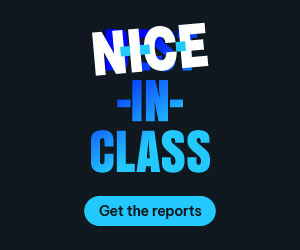 Writing for NICE, Sheila McGee-Smith looks at CCaaS and WEM, and asks what comes first.
When deciding to move from a premises contact centre system to cloud contact centre software, should a company put more emphasis on the features and reputation of the CCaaS vendor or the characteristics of the workforce engagement management (WEM)?
Similar to the chicken or egg debate, there is a simple factual answer to the question of which came first. Thanks to the principles of evolutionary biology, we know that eggs have been around for 340 million years and chickens only appeared on the scene 58 thousand years ago at the earliest.
A look at more recent history shows the sale of a Rockwell Galaxy ACD (automatic call distributor) to Continental Airlines in 1973 is often recognized as the beginning of the call centre industry.
The start of the WEM market is less precisely marked, but early workforce management leader IEX (now part of NICE) was founded in 1988.
In the decades that followed, contact centre and WEM decisions were usually made by separate groups of decisions makers, and not necessarily at the same time.
From the 1970s to around 2000, contact centre decisions were made by a voice networking organization – one that also handled PBX and carrier decisions.
Beginning in 2000, as voice and data networks merged, contact centre decision-making often moved to IT departments, with input from the business departments running the centres.
It is those same business executives – in customer service, marketing, or sales – that have always been the decision makers for WEM solutions.
They were the ones tasked with the day-to-day management of agents as well as responsibility for reporting results throughout the business.
As with so many things, the cloud changed everything.
Today's cloud contact centre platforms typically include both traditional routing, reporting, and queueing components but increasingly also integrated automated quality management, workforce management scheduling, analytics and AI-based agent assist technology.
And yet, too often, the selection criteria for new contact centre vendors tends to emphasize the historically important application elements and not the newer ones.
The expense of human labor still remains 60-70 percent of the total cost of running a contact centre. It's past time for the software used to hire, train, evaluate, schedule, and incent agents to have a more prominent role in contact centre software decisions.
There is a saying that happy agents lead to happy customers – but it is not well-entrenched in the contact centre business decision making. A few of many advantages of an agent-first approach to contact centre software selection include:
Improved Flexibility in Hiring and Scheduling Agents
Modern cloud workforce management (WFM) software is best suited to the more complex requirements of scheduling agents for contact centres managing fifteen or more real-time and asynchronous communications channels (voice, email, web chat, WhatsApp, Facebook Messenger, Apple Business chat, etc.).
Offering gig, hybrid, and fully remote schedules for agents also requires the latest WFM tools. With the right WFM application, companies can offer the more flexible work options employees crave while meeting consumer demand for more and better digital engagement.
Faster Training
AI Agent Assist allows companies to bring new agents online more quickly and teach new campaigns and programs to existing ones by recommending ready-to-send responses to customers and providing answers to more complex customer questions from a centralized knowledge base.
Agent Assist applications will recognize from an agent's profile the amount of help required for a specific task, providing more guidance to newer agents than seasoned ones.
Agent Analytics
Tracking agent performance can be accomplished through manual processes or by using an AI-based tool. By upgrading to an AI tool, key performance indicator (KPIs) metrics can be captured for each agent and easily compared against other agents in the same location or as part of a larger universe.
Making these metrics available to agents to regularly monitor their own performance empowers them to manage their own performance – instead of dreading a weekly or monthly supervisor evaluation meeting.
PowerHouse Consulting, founded by Kathleen Peterson, Chief Vision Officer, and David Peterson, CEO, lead a contact centre consulting firm that has worked for over 40 years with companies seeking to deliver better and more consistent customer service "Most clients look at the WEM functions as an integral part of the contact centre suite and look at both at the same time," the pair responded when I reached out to ask how contact centres are making CCaaS/WEM decisions today.
The Petersons summarized their reply by writing, "We think that the operational improvements inherent in WEM deliver more to the CX strategy than any other component."
Given that WEM drives the greatest measurable impact for contact centres, it's time for WEM requirements be given equal priority in customer experience suite decisions.
Handling inbound voice calls efficiently was the reason the first ACDs were created. In this post, I have made the argument that the tools of workforce engagement management are equally important in making contact centre technology decisions.
In fact, it has become clear that having CCaaS and WEM on a common platform brings advantages in reporting, analytics and agent management that standalone solutions don't deliver.
But recent innovation means that more change is afoot in the factors executives need to consider when making CX decisions. The past two months have highlighted how advances in artificial intelligence have the potential to radically change customer service operations.
This blog post has been re-published by kind permission of NICE – View the
Original Article
For more information about NICE - visit the
NICE Website