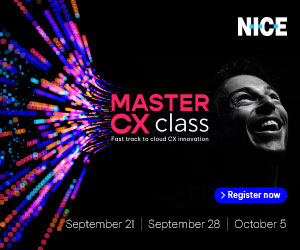 Paul Cooper looks at why we have all moved online and given up on ordering by phone. 
Why have we all given up on ordering by phone?
I thought it might be time to have a look at why we have all been moving online and if there are any lessons that can be learned.
As most of us predicted, net home browsing, comparing, and shopping has increased in leaps and bounds. Interestingly, however, this has not only been on the web – home shopping from catalogues and responding to advertisements in magazines etc. has also increased significantly.
Hectic lives?
"Ah, that would be our increasingly hectic lives!" I hear those of you with hectic lives shouting. Well, maybe. But speaking as one who has now pretty much wound down to a not-so-hectic life, with a wife who has rarely ever been hectic (don't worry – she doesn't read my stuff any more!), I can tell you that many of us now buy an increasing amount of our purchases from our armchairs, and we are planning on doing this even more in the future.
The price?
"OK, then, it's all about price!" I hear as your next riposte. Well, maybe. But in a lot of cases, with postage and packaging, returning unwanted goods, hidden charges (e.g. "cheap" airlines) and the waiting, this is often minimal.
Convenience?
"The convenience then…" You're getting desperate now, I can tell. This is possibly true for supermarket shopping, though this is countered by the sheer amount of time needed to fill in everything, allowing for at least one computer crash when you lose everything, pressing wrong buttons, confusions on product, etc.
I've tested it, often, and actually, once you can get through, it's quicker to book plane tickets and holidays, order offers from magazines, and even take out subscriptions by phone – as long as all goes well, of course.
"OK, I give up." Now I'm listening, but do I actually have a good reason? Well, maybe. I think it's down to two major issues.
The real reasons
Firstly, due to average to poor customer service from many suppliers over the years, many of us, who probably started tentatively to use remote purchasing of one kind or another, found a world unpopulated by people delivering poor service. It has got to the point where we are now actively looking to not have to interact with human beings unless we have to.
Hence the continuing unpopularity of contact centres – with the public in all countries – despite the fact that, just like there are great, good and bad organisations, there are great, good and bad contact centres – and indifferent ones, too.
Secondly, we have been persuaded by organisations, very successfully, that this is the future, not just for purchasing items, which came a little later, but for information gathering, entertainment and much more. And to a certain extent, this is true.
So, who benefits?
The one thing that we maybe haven't all picked up on to the same extent is how very much cheaper and more convenient it is to the supplier to just have a warehouse, rather than premises on the high street. This creates savings not just on premises but also bulk distribution; no sales staff, just warehouse people and, if we're lucky, a contact centre to handle queries and complaints that they'd have to have anyway; less advertising, word of mouth is very powerful here; much more repeat business, as we are very loyal to people like Amazon (until they let us down and/or don't pay taxes); and more.
So, is all this a good thing?
In the main, probably yes, and certainly inevitable.
Does it spell the end for customer service?
On the contrary!
We are using these sources more and more because, not only do we believe in the time saving/convenience/cost arguments, even when dubious, but we also strongly believe that we are getting better service, albeit from a different group of people. The designers and programmers are having to build in great service and delivery experiences; the people in the warehouses are having to be extremely efficient and timely; the buyers have to get things just right for stocking, and those in the contact centres must reflect just as good a service as we get automatically on the websites.
How to fight back
A professional approach is now needed by ALL staff on customer service, which needs continuous improvement over time as we get more demanding.
I actually see this as the role model from which those organisations in the more traditional businesses can learn and fight back, especially on the high street and in the public sector. More than that, if they could all get better and provide a personal service, then they could actually gain from it.
Most of us actually like dealing with people, and we like being loyal, unless or until we are driven away by the actions of the organisations that are actually there to serve us.
This doesn't have to be a one-way drift from dealing with human beings, but it will be if providing great personal customer service isn't seen to be the key to success, or survival.
Paul A Cooper is a Director at Customer Plus