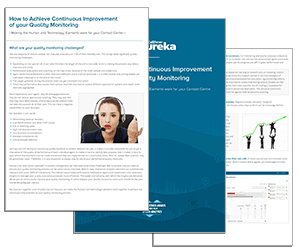 The majority of contact centres still manually evaluate just 1-3% of their monthly calls. This brings some significant quality monitoring challenges.
Most importantly, your agents may be disengaged because they do not receive appropriate coaching, which can have a negative ripple effect on your business.
This White Paper offers useful tips to help you improve your Quality Assurance.
White Paper written by: CallMiner
---