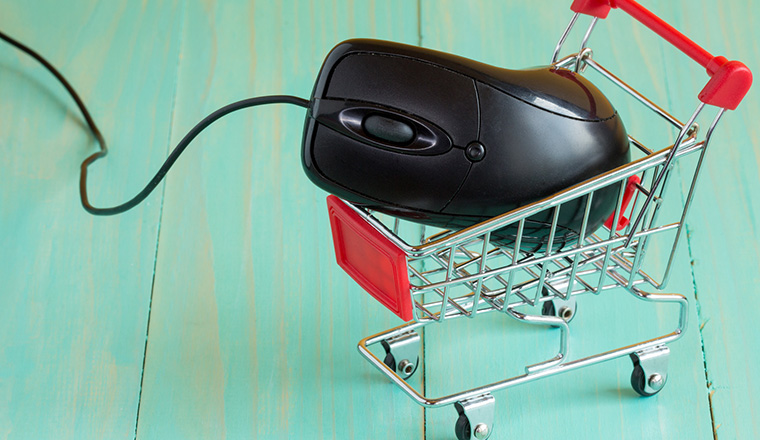 E-commerce is booming. Today, it is not only the modern wave of companies that have been built around the internet who are reaping the benefits, but those with more traditional roots are also now embracing e-commerce and making e-commerce a core part of their strategy.
The first phase of e-commerce already feels like a long time ago, but it was characterised by a few websites that allowed you to buy a small selection of products and services. The second phase, which we are currently enjoying, is a much more complete experience whereby you can find anything and everything you need to know about a product, add it to your shopping basket and, before you know it, your order is delivered to your doorstep. Customer service teams have now become an intrinsic part of this second phase of e-commerce, providing invaluable support and a human touch for any customer queries.
What does the next phase of e-commerce hold?
If you take a look at some of the companies that are leading the way in e-commerce, you will see that there is a strong trend for the combination of content and commerce.
There is a company based in Shanghai called Youku Tudou who have become a major player in the Chinese market. The company is probably best described as a combination of YouTube and Netflix, providing high-quality user-generated content. Youku Tudou was recently taken over by e-commerce juggernaut Alibaba for more than $3 billion, which was a valuation for a content player that raised a few eyebrows initially. However, before long, it started making sense, and the answer can be summarised in a single word: Data.
Combining the shopping data supplied by Alibaba with Youku Tudou's content data and there are suddenly some very interesting opportunities. Imagine linking Amazon's data with that of YouTube – it is a tremendously powerful combination that enables the personalisation of videos based on your shopping preferences. It might sound far-fetched now, but if you were to search on Alibaba for a particular smartphone, that data could be used so that your favourite characters in a Youku Tudou video are using the very same device. Or as another example, the beverages consumed by the judges on The Voice could be adjusted to target each individual viewer's consumption pattern.
How does that translate into commerce? Simple – users just click on the product they like within the video, and you can have it delivered to their home in under an hour. Sounds amazing, but this combination of content and commerce is incredibly powerful.
Not just China – Europe is catching up
This cutting-edge approach isn't only for the world's largest companies. There is a small but smart soccer app developer called OneFootball who are based in Berlin. As a company they hold data on every user's favourite club and favourite player, and when that particular player scores during a live game, they can immediately offer a jersey of that player for sale.
OneFootball have also made a deal with Heineken whereby if a user opens their app before the start of a Champions League match, they can order a cold six-pack of Heineken at the press of a single button, which will then be delivered to their door within thirty minutes, ready for kick-off. This service was tested in one specific neighbourhood in Berlin, but just in the initial test, 3,000 six-packs were delivered to consumers' homes within a very small time period.
This combination of commerce and content will become common practice over the next few years. Mobile has already become more important in commerce, but very few people have e-commerce apps amongst their most used apps. The public at large will discover e-commerce in a different context or a different location, i.e. locations where they go to consume and enjoy content.
What does this mean for customer service support?
Companies of all sizes will soon have all the right tools and technology available to use data really intelligently and link content to commerce. Investing in smart data use, engaging content and intuitive user interfaces will help brands to establish the kind of relationships with consumers that allow them to interact in the kind of convenient and personalised way that they will soon come to expect.
If a company is really going to stand out from the crowd, however, they must not forget the role people play in the customer relationship. Customer service teams are there to provide the invaluable human touch and added convenience when users require a little support, so why not use the wealth of data available to also give a more personalised service, and give your e-commerce an even more powerful connection with customers?
Prof. Steven Van Belleghem is author of the award-winning book When Digital Becomes Human, published by Kogan Page, priced £19.99. Follow him on Twitter @StevenVBe, subscribe to his videos at www.youtube.com/stevenvanbelleghem or visit www.stevenvanbelleghem.com
Published On: 15th Aug 2016 - Last modified: 26th Feb 2019
Read more about - Archived Content
---