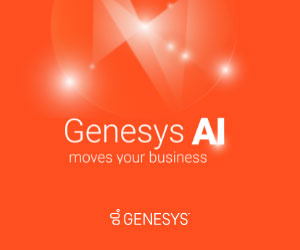 Willis Towers Watson has selected Sabio Group to implement and support a Genesys cloud contact centre platform to support its significant customer experience operations.
The leading global advisory, broking and solutions company required a comprehensive and technically advanced public cloud solution that could provide a foundation for its evolving customer experience proposition.
The company engaged Sabio, Europe's leading full service CX solution provider, to support this important cloud migration project.
Sabio is a key Genesys partner across Europe, and Willis Towers Watson opted for a Genesys Cloud solution from Sabio to provide a scalable and robust platform for its critical contact centre and customer engagement activities.
Genesys Cloud is the world's leading public cloud contact centre platform, designed for rapid innovation, scalability and flexibility.
Sabio's Genesys Cloud-based contact centre offering meets Willis Towers Watson's requirements for a high quality, high performance CX platform that will also support future expansion when needed.
Taking advantage of the comprehensive configuration flexibility offered by Genesys Cloud, the Sabio team has also ensured that the new cloud solution addresses Willis Towers Watson's critical security needs as part of the company's corporate policies.