Our panel offer some great tips on improving Average Handling Time.
1. Coach your agents on how to control a call
If you know yourself that some of your agents are taking too long and not controlling the call, then your management team needs to focus on coaching on how to control the call.
This is far more effective than setting strict AHT targets.
With thanks to Julie
2. Nominate 'champions' to share tips on resolving issues quickly
Your agents are often your best resource, as they deal with real-time queries from customers.
One strategy for improving AHT is to select certain agents within your teams to become "call driver champions".
In your morning huddles, they can then share tips and tricks on how to solve issues quickly.
With thanks to Allister
3. Be there for your team
Be there to answer your team. If you can save them from searching through an online resource you will save them time. Be accountable for them.
Thanks to Luke
4. Process all information on the call
Encourage agents to process information whilst the customer is talking
After-call work (ACW) should be replaced with admin time, where advisors log the main points of the call and then they are given admin time to process all the calls they have taken. – NO more ACW!
5. Allocate a percentage of the day for wrap-up time
We give our agents a percentage of time per day for wrap-up time, which they must remain under.
This allows them to spend longer on a complex call without having to worry, and if the call is simple then they can answer the next call.
With thanks to Emma
6. Always measure it in the same way
It's vital that AHT is defined in the same way in order to compare it.
In my opinion, the correct way to calculate AHT is to measure all the time used until that agent is ready for the next call again.
With thanks to Michel
Follow the link to find out How to Measure Average Handling Time
7. Don't just focus on your under-performers
There's a very real danger of focusing on under-performers in terms of AHT, while overlooking poor quality and customer experience with those who are resolving calls quickly.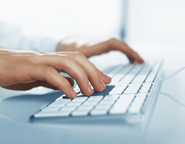 With thanks to Tim

8.Team champions
Have team champions for each call driver who can then disseminate key points to the rest of the team.
With thanks to Michael
9. Deploy "smart agent desktop technology"
This technology can make it easier to access systems and information, remove the need to look up as well as enter data in multiple systems.
It can also reduce AHT by advicing agents on next best action, guiding through best practice for handling different call types and automatically pop information based on the dialogue with the caller.
Each one of these reduces AHT and in combination they can have a dramatic impact.
With thanks to Richard
10. Allow enough time for typing up a call
We're working on breaking 'bad habits' such as typing up in After Call Work, which increases AHT.
While this is a bit of a slow process, and can present its own difficulties when targeting the agents to focus on, it does yield good results in the long term.
With thanks to Tim
11. Look at AHT alongside quality scores
We look at AHT along with the % quality scores to identify our best performers.
This formula has worked wonders for us in terms of call answer rates and quality.
With thanks to Seema
12. Measure AHT in connection with all of your incentive schemes
In all of our incentives, we use AHT as a qualifier.
This helps to create more focus on the importance of the metric.
With thanks to Cathy
13. Locked wrap time can encourage agents to waste the remaining seconds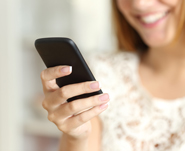 I think you should use locked wrap time with caution.
The pros are obviously that agents don't use too much time in wrap-up, but the cons should be considered as well.
For example, if your locked time is 60 seconds and an agent has 20 seconds worth of wrap-up work after the call, they may decide to use the 40 seconds left to check their phone or talk to their neighbour.
With thanks to Michel
14. Set your calls to answer automatically
Set your systems so that calls are automatically answered by available agents, rather than giving agents the opportunity to let the phone ring.
With thanks to Chris
15. Set different AHT targets for different types of calls
I noticed a trend that customers who call in to complain end up spending more time on the call (higher AHT) than customers who call in to make an enquiry or request.
In line with this, we decided that AHT targets should vary depending on the type of call received.
With thanks to Taiye
16. Regular call monitoring is vital
When it comes to reducing AHT, we've found that regular call monitoring is vital to understanding the full picture.
With thanks to Colin
17. Include wrap-up time in your calculations
We include wrap-up time in our AHT calculations.
This is because it is part of the true cost of time involved in handling the call. From there you can assess what changes you really need to make.
With thanks to Ian
18. Encourage agents to ask probing questions to resolve issues quickly
Call control is essential.
Encouraging your agents to ask probing questions, sound interested and repeat information back to callers is great way to make the customer feel appreciated, while also ensuring call handling times are kept at a respectable level.
With thanks to Colin
19. A CRM solution is essential
We've found that our CRM solution is essential to keeping our AHT down.
This is because the more systems advisors have to update, the higher AHT is likely to be.
A 360-degree view of all customers can also make a difference to your processes.
With thanks to Janice
20. Utilisation Reports can help to show where the time is being wasted
By managing our agents' Utilisation Reports, we soon found that some were abusing statuses such as break, bathroom and meeting.
Utilisation Reports will show you where the time is being wasted.
With thanks to Cathy
21. Identify and address training needs
Rather than assigning targets, a focused approach on behaviours has worked for me.
Drill down and identify the training needs, and you should see a positive effect on AHT.
With thanks to Jennifer
22. Make sure you are checking people with low AHT times too
Look at both ends of the scale. If a member of staff has low AHT ensure that you review their call handling to check the quality, and that the customer is actually receiving the level of help they need.
At the high end of the scale, you should look at the high AHT to see if there are any efficiencies that can be introduced.
With thanks to Kay Leigh
23. Think carefully about whether low AHT is really a good thing
A lot of managers seem to interpret low AHT as a good thing and high AHT as a bad thing.
We have set a frame where outliers in both ends (both very high and very low AHT agents) are worked with, in order to ensure that we answer all calls in a correct and high-quality way.
With thanks to Michel
24. Listen to calls while also watching a screen recording
We are able to listen to calls and see what the advisor was doing at the same time (screen recording).
This is an excellent way of identifying if there are issues with the multiple systems advisors have to use, as well as individual training needs.
Full analysis of this can lead to improvements in AHT.
With thanks to Janice
25. Identify the types of calls which cause high AHT
We use analytics to identify what type of calls regularly cause high AHT.
With thanks to Charlotte
26. Explain the impact of AHT to your agents
Agents in our company didn't understand why AHT was important.
So in our team meetings now we present a cycle that explains to the agents, in an easy way, how a high AHT leads to more queues, which leads to more work.
With thanks to Sven
27. Offload low AHT issues on to an IVR
Analytics can help you to identify calls with low AHT.
These calls can then be offloaded on to an IVR, so they don't come through to the call handlers.
With thanks to Charlotte
28. Make sure your agents know which codes to use at the end of a call
We conducted a survey and asked our agents to tell us what they thought each particular option represented, e.g. Admin, Personal, Wrap-Up.
We received mixed responses in how to apply the correct codes when a call has finished.
The feedback has helped us to identify options that required more clarity, as well as the real areas that need improvement.
With thanks to Del
29. Set call-backs to prevent time being wasted calming angry customers
If the contact centre wait times are high, the first seconds of the conversation can be wasted by the caller venting their frustration for having to wait on hold. Make sure you keep your average wait times (AWT) as low as possible, to avoid this!
This time can be saved by introducing technology which allows callers to opt for a call-back.
With thanks to Phil
Click here for our 49 Tips for Reducing Average Handling Time
What techniques do you use in your contact centre to improve AHT?