Carolyn Blunt highlights a tool for improving the results from your annual employee reviews.
The 360 feedback system
For those of you not familiar with the 360 feedback system, this is exactly what it does. It takes a structured multi-source approach to analysing a person's performance on all levels of the organisation.
Its primary focus is to inform training and personal development through a greater self-awareness.
Trying to find out this information by asking people directly can be awkward. Even if you get the answer you'd like to hear, how do you know it's really the truth? Are people simply saying that because they don't want to offend you or do they genuinely believe you're great at what you do?
With this in mind, anonymous feedback has great value as it takes out the awkwardness for everyone involved. People giving the feedback feel free to say what they really think without fear of recrimination. And for the person receiving the feedback, the anonymity makes it less personal, which means they're more likely to receive it constructively and act on it.
When properly implemented, it's a great business tool that can help good managers become great managers and change behaviours within an organisation for the better.
Aside from being anonymous, one of the main advantages of the 360 feedback system is that it is done online and independently from the organisation. The structured approach ensures that the data is carefully analysed and feedback is provided to participants in a constructive way.
How it works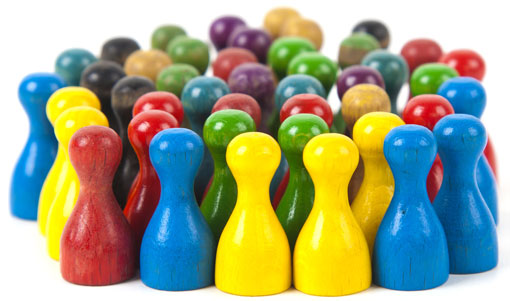 The multi-source approach typically surveys on at least three levels: work superiors, colleagues and subordinates, as well as the participant themselves.
Hence the name 360, because it looks at the participant's performance from all angles.
What do you do well and what could you do better?
The type of questions asked cover people engagement, performance excellence and results focus. Typically there are about 40–50 statements and questions that cover different aspects, such as self-awareness, communication, coaching and leadership.
The statements should be aligned to the behaviours you need in your organisation in order to achieve your strategy. For example, creativity and problem-solving abilities, planning and time management, customer-centricity and stakeholder management are popular areas to include. Also consider asking for views on decision making, data intelligence, risk management and how effectively the participant is able to lead their team through change.
On top of all these questions, evaluators are also asked what the person does well and what areas could use some improvement. To ensure consistency, each statement or question is evaluated using a scale of 6 optional answers and a score is assigned to each answer.
Four steps to success

While the success of the 360 feedback will depend on the participant's willingness to accept what others have said and make changes accordingly, the process followed is fairly simple.
Over a period of 3–4 weeks the following four steps are implemented:
Evaluators are identified and invited to complete the survey
Participants complete the survey themselves
Data is analysed and feedback is provided in a detailed report through a 90-minute one-on-one coaching session
Participants have the opportunity to make behavioural changes or undertake development training
It is vital that once there is self-awareness of what the participant is doing well and what needs improvement, they need to take action immediately – whether this is trying new approaches or attending training/coaching, or consuming other resources such as books, TED talks or articles.
A greater self-awareness is only meaningful if it leads to real behavioural change because that's where the greatest opportunities for growth lie.
Typically, the 360 feedback process can be repeated every 6–18 months. When selecting a timeframe, though, ensure that it gives participants enough time to engage in development and training – so that the next 360 feedback session reflects some of the changes they have made.
360 feedback success
In a recent 360 feedback case study, an organisation saw positive behavioural changes in at least 50% of participants. This in turn positively impacted those working with them either as managers, colleagues or team members.
Because people were now aware what others thought of their work performance and expected from them, it opened up channels of communication within teams and resulted in a marked improvement in team performance.
What really excites me about this process is how it impacts customer service in a positive way. This simple exercise of self-awareness really changes how people see their role at work. It makes them more aware of how they interact with others on every level, from customers through to managers and directors.
Mostly it really encourages self-development and helps people to see the bigger picture – how their individual actions impact the customer experience.
With thanks to Carolyn Blunt FCIPD, Managing Director of Real Results