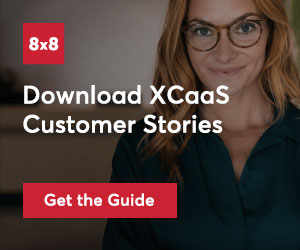 Contact centre leaders, your time is now. Customer service and customer experience analysts and thought leaders are suggesting that the contact centre is "the next big tech frontier." Investment in the contact centre is increasing finally.
Even with always-on pressures, the best CX and contact centre leaders are finding opportunities:
the opportunity to finally move to the cloud to gain the technology their agents need to resolve issues faster and work more productively
the opportunity to attract, hire, and retain better (and sometimes more cost-effective) talent from around the globe
the opportunity to modernize their processes and technology to better suit employees' roles and job functions
But there's much more in store. We've tapped the knowledge and experience of contact centre technology and customer service subject matter experts to inform you of seven trends to watch this year as you make the business case for positive change and forward momentum in your contact centre initiatives for 2023 and beyond.
1. Contact Centre Tech Gets New Decision Makers.
According to Metrigy's Customer Experience Transformation global research study, the CIO, CTO, or technology leaders are now the decision makers on contact centre vendor selection nearly 60% of the time, with the Chief Customer Officer and/or CX leaders involved 35% of the time.
2. Customer Experience Responsibility Expands.
According to a recent survey of CX and IT leaders, 46% believe that customer experience will be the leading brand differentiator in 2030, trumping price, product quality, corporate responsibility, and employee experience (EX).
But with great power comes great responsibility. In the same survey, 40% of CX leaders surveyed said that by 2030, they believe customer engagement and experience will be the job of everyone in the organization.
3. Integrated Single-Vendor UCaaS/ CCaaS Adoption Grows.
Metrigy President and Principal Analyst Irwin Lazar notes that 22% of companies who are changing their communications providers are doing so to obtain an integrated UC and CC platform.
4. Gen Z CX and EX Expectations Necessitate New Tools.
According to a Qualtrics XM Institute CX Study, 70% of Generation Z customers say they've switched brands because the customer experience did not live up to the brand promise as advertised (such as "fast delivery" or "great customer service").
5. Conversational AI Complements Customer Experience.
According to Forrester Research, 65% of customer service decision-makers want to invest in chatbots to drive operational efficiencies and customer satisfaction when it comes to digital self-service.
6. Hybrid Work Transforms Performance Management.
For contact centre supervisors who may be working remotely themselves, access to the right tools at the right time that provide a personalized, performance-centric view of the contact centre will be imperative to the success of the agents and the operation as a whole.
7. Oft-Forgotten Agents Are Prioritized.
Industry analyst Sheila McGee-Smith notes, "As I look to 2023, my message to contact centre managers is to stop settling for outdated supervisor and manager tools, both on premises and in the cloud.
"The latest generation of workforce management, quality management, and analytics tools—typically enhanced with artificial intelligence and machine learning—are far superior to those most contact centre managers are forced to use today."
This blog post has been re-published by kind permission of 8x8 – View the
Original Article
For more information about 8x8 - visit the
8x8 Website