If you can earn a customer's loyalty, they're not only certain to return to you time and again – they'll likely bring along their friends when they do.
Read on for the seven best ways to create and preserve a longstanding customer base.
1. Excel at the Basics
Your resources as a contact centre are finite. Bearing in mind that most clients have relatively basic queries and complaints, it's a wise strategy to identify the nature of their most common enquiries – both pre- and post-sale.
If you then ensure that all agents are trained to excel at handling them, the majority of enquiries will be dealt with quickly and proficiently. As a result, the bulk of your customers will be left highly satisfied and  will be likely to reuse your services.
This said, it is important to note that the most common causes of contact are liable to change in response to any number of unexpected incidents. A wave of staff sickness, a courier strike, even economic events such as rising fuel prices – all of these can negatively impact the infrastructure of your services and lead to a spike in specific query types.
Stay one step ahead by running regular, detailed reports that will enable you to analyse the changing areas of customer contention, and brief your agents on the results.
Stay one step ahead by running regular, detailed reports that will enable you to analyse the changing areas of customer contention, and brief your agents on the results. This way, they'll know in advance what kind of queries they're likely to receive and be well prepared to deal with them.
2. Understand Your Customers, and Empathize With Them
When your agents truly understand why customers choose your service, and why they need that service to work well, mutual respect and rapport will follow.
The natural outcome of this will be a business relationship where everyone wins – agents will be better equipped to cater to callers' requirements, and callers, in turn, will grow to trust that you will quickly deal with any hiccups that may arise down the line.
A good way for advisors to gain an understanding of their customer's needs is to conduct a quick analysis at the beginning of each call. Very often, clues will be discovered as to why a swift resolution is so important.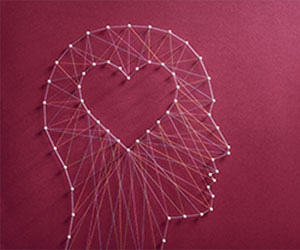 For example, if yours is an online grocery and the customer's voice and order history indicate that they may be elderly, it could be assumed that they are unable to shop for themselves – hence, the late food delivery they have contacted you about may be having a major impact on their life.
Agents who show genuine concern in situations like this – and demonstrate a true desire to fix things – will leave a lasting positive impression on the customer.
This can be easier said than done, however; as your advisors will likely deal with dozens of (generally quite similar) queries per day, they can gradually become numb to their callers' troubles, leading to a reduction of empathy.
To prevent this from happening, agents should frequently be encouraged (in training sessions, team meetings, and so on) to recall occasions when they were left seriously inconvenienced as a result of bad service – ideally to the point of never using the offending company again.
Be it a birthday present that was lost in transit or a broken-down washing machine that the supplier repeatedly failed to fix, staff should be helped to imagine the type of service that would have helped put things right, and aim to replicate this every time they come into contact with a customer.
For advice on how you can improve empathy in customer service, read our article: 26 Great Techniques for Showing Real Empathy in Customer Service
3. Understand Ownership, and Take It
Taking responsibility for lapses in their employer's service is something a lot of agents struggle with. After all, it's not their fault that the customer's parcel went missing in transit or was damaged on arrival, so why should they be the one to take the blame and grovel for forgiveness?
Ownership simply involves apologizing on behalf of those at fault, and taking responsibility for resolving the problem.
To make matters worse, the angrier a caller happens to be, the more the agent will tend to distance themself from responsibility – creating a mutually contemptuous dynamic which can easily escalate out of control.
The trouble here is that too many advisors think that taking ownership means accepting personal responsibility for the problem at hand – a tough pill to swallow for even the humblest of employees.
In reality, ownership simply involves apologizing on behalf of those at fault, and taking responsibility for resolving the problem. When advisors remember this and stay calm and pleasant in the face of irritation, they'll find that potentially explosive situations are defused.
Customers, in turn, will see that your company is a far better-oiled machine than your competitors.
Our article Training Your Team to Take Ownership explains how advisors can take control of customer contacts and provide outstanding customer service
4. Be Easier to Contact (Don't Bury Your Phone Number)
Customers like to know that your concern for them extends beyond the point of sale, and that you will be as quick to resolve complaints as you were to take their hard-earned cash in the first place.
One of the best ways to indicate this is to have several different contact options, so that customers can choose the one most convenient for them.
Email, webchat, telephone and postal details should all be available on your invoices and on an easy-to-find Contact Us page on your company website. Forcing clients to scour through pages of FAQs before finally relinquishing these details will only serve to exasperate them, ultimately pushing them into the hands of your competitors.
Once contact has been made, aim to respond as quickly as possible. In the case of written requests, response times should not exceed three working days without at least an interim/courtesy contact to explain the delay.
One of the best ways to indicate this is to have several different contact options, so that customers can choose the one most convenient for them.
For telephone queries, hold times should not exceed ten minutes without giving the option of a callback, and IVRs should be designed to be as functional as possible; those that are too non-linear often end up repeating themselves or even cycling back to their starting point, leading to untold, loyalty-busting frustration among callers.
5. Care for Your Customers
Customers who know that you genuinely care about putting things right will almost certainly use your services again and again. As an added bonus, they're likely to recommend you to their friends, too.
There are a number of simple techniques agents can use to demonstrate concern for the customer's experience.
Depending on the specific situation, certain soft skills should be emphasized above others – whether that means using a sympathetic tone of voice, spending extra time listening to the customer vent, or adding a personal, proactive touch by mentioning (where relevant) other products in their order history.
Beyond this, assigning agents to see specific cases through from start to finish will really show clients that you take their troubles seriously. And whilst this may not be feasible at all times, it is almost always possible to follow up complaints with a courtesy call or email, if only to check that all is well.
Finally, remember that actions speak louder than words, and allow your advisors some discretion in offering vouchers, extending special offers, and so on.
This will show that you very much value your clients' continued custom and – where things have gone badly wrong – appreciate their giving you a second chance.
To discover techniques to enable your agents to show genuine interest in your customers, read our article How to Get Your Advisors to Show Genuine Interest in Customers 
6. Reduce Repeat Contacts
To earn their customers' respect, companies should endeavour to resolve the vast majority of complaints at the first point of contact.
Achieving this will help build your reputation as an efficient, no-nonsense business who delivers stress-free results every time – in other words, a business very much worth being loyal to.
There are a number of simple ways to make this happen. For starters, ensure that all staff (particularly the newest recruits) are completely familiar with the customer service protocols and procedures you have in place. Nothing quells customer loyalty quite like being downright misadvised by a company representative.
Companies should endeavour to resolve the vast majority of complaints at the first point of contact.
Next, aim to ensure that as many staff as possible are upskilled with admin and back-office training, so that they can assist with the widest possible variety of queries. This way, the initial call handler will be able to resolve all but the most complex of complaints without having to refer the issue to another department.
Finally, remember that good manners go a long way; complaints cannot always be resolved to a caller's full satisfaction, but where this is the case, the customer will be far more likely to forgive and move on when the agent they've spoken to has been sincerely polite and apologetic.
So, do make sure that your staff's soft skills are up to scratch.
Read How to Calculate First Contact Resolution to discover the basic FCR calculation and the five ways to collect the data required.
7. Be Consistent and Dependable
When it comes to customer service, consistency is key. It takes many forms – all of which will can serve to raise loyalty levels among your client base. Customers like to know what to expect, with minimal surprises along the way, so companies whose general service level is unpredictable can expect the buying patterns of their customers to be similarly erratic.
Clients deserve to be certain that you will always be available to help with any of their concerns or complaints, and that this help will be of a consistently high standard.
Achieving this boils down to keeping your training methods and materials the same for all call centre staff, so as to ensure the same standard of care across the board.
Changes to your company policies (especially those involving price hikes and amendments to the contractors you use) should also be kept to a minimum. Where changes are absolutely necessary, they should be communicated clearly and with plenty of notice.
Finally, keep on eye on your customers' general satisfaction levels by listening, analysing and acting on the feedback they give via surveys and on inbound calls.
Remember: if you can prove to customers that you're committed to consistently getting things right, they'll be likely to return the favour in the form of long-term loyalty.
Thanks to George Dixon for this great article.
Read these articles next to discover more insightful information about how contact centres can improve customer loyalty: