Here are some great reader tips to help keep emails flowing smoothly through your contact centre.
1. Provide structured contact forms so you get everything you need first time
We have contact forms on our website. These are structured to ensure we have the all the information we need to resolve the query within the first email we receive.
It also stops us from wasting agent and customer time with a series of back-and-forth emails to gather all the necessary information.
With thanks to Chloe
2. Use separate systems for internal and external emails
We tend to use our email management software for external customer contact and stick to our Outlook for internal emails, which aren't monitored as closely.
This helps our agents to focus on the customer.
With thanks to Bob
3. Send different queries to different inboxes to help give agents variety
I have multiple inboxes (Complaints, Technical Difficulties, etc.) and rota my team between the different inboxes so they get some variety in their working week.
This seems to work pretty well and helps keep the momentum going.
With thanks to Chloe
4. Combine email templates with a personal response
Our agents make good use of email templates in their responses, but always combine them with a personal touch.
This helps to reassure the customer that they aren't speaking to a robot.
With thanks to Raxa
5. Blend email with the phone to make better use of quiet periods
Blending phone and email together can help make better use of any idle time in either channel.
We've started to train our phone agents on email, so they can easily switch channels when fewer calls are coming through.
With thanks to Heather
6. Divide emails into subject categories to reveal what customers need most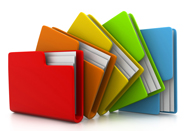 We keep track of the types of emails we receive to give us a better understanding of what our customers are emailing us about.
I currently divide our emails into several categories – based on subject matter – to help track this.
With thanks to Chloe
7. Offer a link to your FAQ section right before customers submit any email
We offer our customers a link to the FAQ section on our website before they fully submit their email.
This helps to encourage customers to help themselves – and can reduce the number of simple queries coming into the contact centre.
With thanks to Shabnam
8. Send out an auto-response to help manage customer expectations
We send out auto-responses to manage customer expectations ahead of the direct reply.
Customers are also updated if their query is considered to be more complex and is forwarded to the technical team.
With thanks to Craig and Stewart
What do you do to keep email running smoothly in your contact centre?