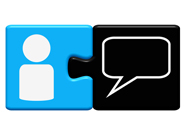 Here are some tips from Netcall on using First Contact Resolution (FCR) as a key performance indicator in your contact centre.
According to recent Netcall research, when customers do not achieve FCR it has a significant effect on the contact centre, as 50% of customers will follow up by telephone, which is the most expensive channel of communication.
Additionally, 42% will immediately escalate the issue to someone more senior, prolonging the interaction and adding further cost. We also found that 8% will share their negative experiences on social media and 10% are likely to take their business elsewhere.
Here are some of the things you need to consider when thinking about First Contact Resolution:
The customer's view is extremely important. It doesn't really matter whether you think you are achieving FCR, it is more important that the customer believes it.
Have the tools and systems in place to track and analyse enquiry types. This may need to be consolidated across multiple entry points such as phone, mobile, web forms, webchat, IVR, SMS and social.
Identify the reasons for repeat calls. Unless you know why customers are calling back, it is really difficult to take the necessary action to reduce calls.
Get a breakdown of individual FCR performance by agent, team or area. Try to understand which teams or agents are doing better than others and learn from them.
Make sure your agents are skilled to the appropriate levels. Spot knowledge gaps that drive repeat contacts and plug them using training.
Provide intelligent call routing to match customer issues with appropriate agents.
Give your agents access to the internal systems that will help enable them achieve a resolution on the first contact, ideally through a unified agent desktop with single sign-on.
Don't penalise agents for longer calls if they are achieving first contact resolution.
Where appropriate, drive channel shift. Enable your customers to move from one channel to another in order to reduce cost and improve your service; in particular moving face to face and phone channels to web self-service.
In summary, having First Contact Resolution as one of your key performance indicators is a positive thing. Customers with positive experiences are twice as likely to purchase additional products and/or refer friends. FCR can also reduce your call volumes by up to 15%.
For more information about Netcall, visit their website.
---