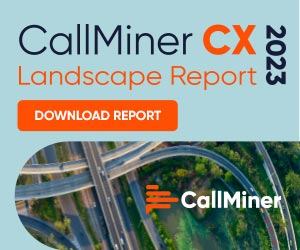 Carolyn Blunt explains how to implement an Average Handling Time (AHT) reduction strategy while still maintaining an excellent customer experience.
The Average Handling Time (AHT) metric gets a bad reputation at times in the world of Customer Experience. This is deserved when we don't recognise that we should let each call 'take as long as it takes' so that it provides a personalised customer experience.
However, for call centre planning purposes I bet someone is still crunching those numbers and planning shifts and schedules on it.
And why not? It's useful for that.
Taking your eye off the metric altogether is like working blind and you will get caught out by spikes in your call volumes and cause customers to have overly long wait times. So rather than join the old debate, instead, let's think about the following 3 questions:
1. Why do you want to reduce AHT?
Efficiency savings is usually the first response. Sure, it would mean your 'cost to serve' per customer would be reduced. Your contact centre could handle more calls with the same number of staff. Your productivity and efficiency would increase, thereby reducing costs and maximising profitability. This, of course, is essential for staying in business! But dig deeper.
What other reasons might you have for wanting to reduce AHT? Be really honest. Write them down.
Did you come up with reasons such as making the experience slicker and easier for the customer? Reducing on-hold time or wait times to improve the customer experience? Taking the complex negativity out of calls to increase staff satisfaction? Great!
The motivation for reducing AHT should come from a place of customer-centricity. Best practice means the customer experience is at the heart of what your centre does. The operation should be designed around servicing the customer effectively and efficiently. AHT is a helpful metric in assessing if we are doing that.
The next question to consider is this:
2. What would be the impact on customer experience or sales opportunities if you were to reduce AHT?
What is causing the longer calls?
Would removing the reasons diminish the customer experience?
Would it reduce the opportunities for your advisors to build rapport, impacting loyalty by causing customers to feel less special? If so, this could cause customers to feel less loyal to your organisation.
Would it simply cause them to call back again another time, and therefore be a false economy?
Have you completed thorough statistical analysis, evaluating different call types and taken into account the competence of different advisors?
Are you clear about which types of calls are an irritant for both the customer and the organisation? Why are they occurring? Have you identified 'self-generated failure demand' – calls that occur due to failings further back in the service chain or system? Sometimes it can be better to focus on the root cause analysis and removal of these rather than tinkering with AHT.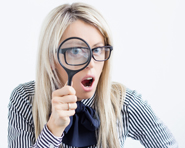 However, if you have done thorough statistical analysis and know this is not the case, then great! Reducing AHT can improve the customer experience if your longer call times are caused by under-skilled advisors putting their customers on hold for long periods.
Perhaps your advisors or systems are causing repetition or overly checking details. Depending on the nature of your business and the types of contacts being handled, you can decide how cautious you want your culture to be. Any AHT targets should reflect this.
Perhaps AHT is negatively impacted by disjointed processes that mean advisors have to contact another part of your organisation or, even worse, outside it to get answers. But just be really clear on where you are taking the average call duration information from and whether this is a good or bad time in your calls.
On to our final question:
3. Why would your advisors be motivated to reduce AHT?
If you are thinking about reducing the 'general chit-chat' that happens between customers and some advisors, then think about it from your advisors' point of view. This may be one of the most enjoyable parts of the job (especially if they are an extraverted 'people' person). Taking this away not only risks your customer loyalty, as we have already discussed, but can also cause expensive churn if your advisors get bored of being too robotic and leave.
You may have set out to reduce AHT but now you are spending time recruiting and interviewing. Be sure to make the connection!
Alternatively, if your advisors are on board with your desire to change the style of calls, then you must support them with specific, practical training sessions.
Taking your advisors off the phones for a 'Power Hour' to facilitate discussion about practical tips to reduce AHT can be very effective. In these sessions it can also help to play example calls where there is an opportunity to reduce AHT and discuss how and why. This practical coaching is key to the success of any AHT reduction plan.
Getting the advisors to discuss HOW they would have shortened the call and taking that specific action away with them is vital to achieving behavioural change. Follow up with plenty of consistent support from your coaches and team leaders to ensure that these action plans are implemented.
Finally, consider your systems and your use of technology. Having a slick but simple IVR, skills-based routing and detailed reports of your calls with interaction analytics will all help you to get the win:win of reducing AHT and improving the customer experience.
Good luck with implementing your AHT-reduction strategy while still maintaining excellent customer experience!
With thanks to Carolyn Blunt, Managing Director of Real Results Training
---
Want to find out more?
If you'd like to know more, Carolyn has made an e-masterclass video on Reducing AHT, where she shares the strategic answers for reducing Average Handling Time.
This e-masterclass then also covers 4 ways you can support advisors to reduce average handling time while they're on the phones. You can put these into action straight away to get results.
To access the e-masterclass go to the Contact Centre Advantage Training Library at www.portal.real-results.co.uk