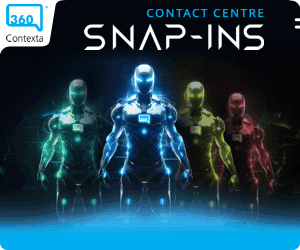 It's a déjà vu moment for Contexta360's CEO Andrew White. There are so many similarities and so many relevant takeaways and strategies from yesteryear that are so valuable today.
Circa 20 years ago, I worked in the IT service management space. It was a great time, and I was at the epicentre of some significant changes. Y2K was front and centre, so too was the convergence of the IT asset management world with the IT service management world.
In parallel, we had new devices entering the workplace – mobile device management was born along with shadow IT.
It was a dynamic, fast and relatively new tech/market. At the time I was with a company called Numara Software and ended up moving from Europe to the US to head up marketing. This was a great company with a great leadership team.
Ultimately, we built this business up and it was sold to another great company, BMC Software, for whom I worked for several years thereafter.
During the last two years of Numara and the first few at BMC, I was fortunate enough to work really closely with global luminaries from analyst firms Gartner, Forrester, 451Research, Ovum and more. These guys were guiding our strategies for growth, productisation, differentiation, go-to-market, and much more.
One of the topics we covered at length back then was called the IT Maturity Model. They all had similar models, but in essence it was a well-structured analysis to help the customer realise where they were at that time.
This always started with them thinking they were mid-mature but, after a few simple questions and checks, recalibrated them down to immature. It also gave them an understanding of what mature looked like, the cost of mature and the likely returns of being mature. This translated to models such as Total Economic Impact and the like.
As the sector was young and immature itself, with lots of mergers and acquisitions and with convergence and product innovation being launched every quarter, it was a good time to leverage these models and guide customers to realise the value of investing in maturing their capabilities.
Time moves on and these models are probably less valuable in the IT management space today as it is significantly more mature and solutions are more commoditised and readily available.
They have value at market infection points:
Where tech and market are moving towards mainstream, but are not quite there yet.
Where tech has been complex and expensive, and just not available to all.
This was the situation 20 years ago where there were very few ITSM, ITAM, MDM vendors and the ones that did exist were complicated with high professional services and integration requirements.
Déjà vu. The speech analytics, conversational intelligence and wider CX market is exactly in this place. In 2019, just 9 per cent of companies were using speech analytics.
In 2020, this rose to 21 per cent, which is a significant increase but still low. Of this 21 per cent, I wager that the majority are only using speech analytics for very basic sentiment, compliance, next best action, or insights.
Several forces are at work now. The technology is radically better than it was just five years ago. Its foundation comes from two technologies that used to be expensive, those being recording (or livestream) and voice-to-text transcription.
These are, to all intents and purposes, free (or they should be). The value comes from processing the transcriptions with advanced AI and NL technologies, and this is the new maturity battleground.
New solutions are now available that are transforming the capabilities, the insight and, indeed, the number of companies that can now access this supertanker of big data and intelligence. It is no longer solely the preserve of big business, but open to all.
Most companies have a good handle on their transactional data and, indeed, the conversational data that they enter manually into the CRM tracking records from the chatbot or IVR. But this is just capturing 5 per cent at best.
The insights from the new generation of speech analytics are mind-blowing. So, whether you are a stalwart of this technology, or have a desire to start using it to transform sales, CX, compliance and business process, ask yourself these questions: Where are we today? Where do we want to be? Why? And what is the economic impact?
I think I have heard that before somewhere.
This blog post has been re-published by kind permission of Contexta360 – View the
Original Article
For more information about Contexta360 - visit the
Contexta360 Website