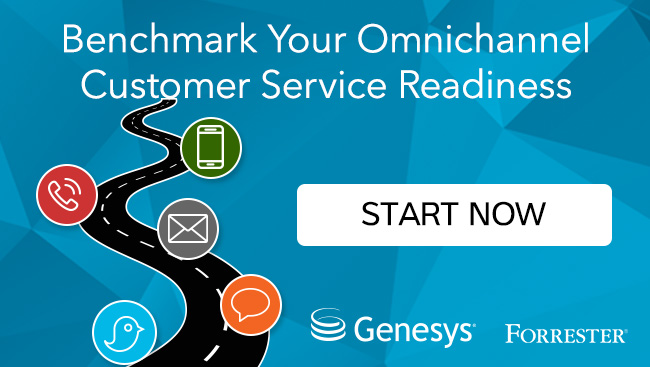 As you know, being able to deliver omnichannel customer service not only gives your company a substantial competitive advantage, it also improves the overall experience and satisfaction of both agents and customers.
Benchmark your readiness for delivering omnichannel customer service, with Forrester's Omnichannel Customer Service assessment.
It has 9 simple questions and takes 5 minutes to complete.
On completion you will receive:
1.  A summary of your results with recommendations from Forrester tailored to your level of proficiency
2.  The Forrester report: Assess Customer Service Capabilities to Pinpoint Opportunities For Better Service
3.  A success kit tailored to your level of proficiency from Genesys
---