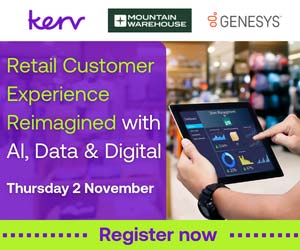 We take a look at the qualities of a really effective multichannel contact centre.
Many businesses run several channels but do not really consider themselves to be 'multichannel'.
With increased customer confidence in new technology, demand for more contact options is growing. It is vital that your various channels are up to the challenge and provide a customer experience to be proud of.
During our Best Practices for Voice, Email and Webchat webinar, we looked at the changing state of the modern contact centre. Here is what we learnt.
Advertise all of your contact details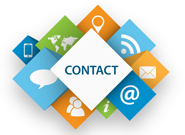 The first step in getting customers to use different channels is to tell them about them. They won't explore their options if they don't know what they are!
Sixty per cent of customer journeys now start online. This means that your information needs to be up to date and accessible. Google My Business is a useful resource that allows you to register your business information with the search engine. This will often be the first thing a customer finds when looking for your company online.
It is also useful to supply information about response or hold times. Lower waiting times for webchat might be the reason a first-time user chooses that option instead of picking up the phone.
"I think in most cases, the real time gets spent convincing the customer to use the system and getting connected."
With thanks to Eric.
Understand the purpose of each channel
There are various ways to use your different channels. You might decide to establish a social media presence but only for promotions. Or it might be the right time to introduce video chat for technical support but not sales.
The purpose of any channel should be geared towards its strengths. If you find that you get simple repetitive queries through webchat, guide customers to an FAQ page first. Serious complaints often have an emotional component so customers might prefer a phone or video call.
Whatever your plans, bear in mind that users won't always play along. You may not want to use Twitter to handle complaints, but that won't necessarily stop customers.
"We use a FAQs page as the frontline; social media for 1st contact; then chat; phone for escalations."
With thanks to David.
Unite your channels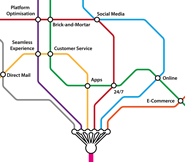 If a customer asked to end a webchat and continue over the phone, could you do that? Or would they be told that 'it's a different department'?
When the service you offer is not unified, communication can falter. This will frustrate customers who may then avoid new channels in future.
The option to create a single queue for all customers has numerous benefits. It gives you rapid and meaningful insight into your traffic. It also eases communication between advisors working in different areas. Most importantly, it improves the customer experience by facilitating a cross-channel customer profile. This will make it significantly easier to track customers across interactions and store their information.
The customer should never need to explain their situation more than once. In fact, they should barely notice the transition.
"I would suggest that the number of channels is less important than presenting omnichannel offering with the same information on all channels for all agents."
With thanks to David.
Understand the expectations around social media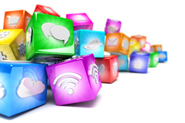 Social media is an exciting and affordable option. Companies often set up profiles without a second thought. But social media gives customers a chance to voice their opinion very publicly, and that can cut both ways.
Think about what might happen if negative opinions were posted on your Facebook page without you noticing. That bad press could stay there, and might be the first thing customers read about you.
Because so many of your staff use these platforms in their private lives, it might not seem necessary to give them much training. However, there is a world of difference between how a company profile is used compared to a private profile. Some informality is fine, so long as a businesslike tone is maintained.
Up-skill your advisors
Your advisors have a range of skills that make them great communicators. But don't assume that the skills required for one channel will easily transfer to another. Someone who is experienced on the phones will need guidance before working in a video chat scenario.
Think about what is important to customers in these channels. Social media responses need to be prompt. Email correspondence needs to be detailed but simple to read. Video conferencing involves the use of body language and expression to communicate.
"The worst thing that can possibly happen in a call centre is you get through these technology trees and arrive at an individual who is either not interested in helping or can't help because they don't have the knowledge or information or the empowerment to help."
With thanks to Nigel.
Anything online lives forever
Contact centre agents aspire to the highest levels of service in every aspect of what they do. The need for consistent quality is never more apparent than with written advice. Anything that is put into writing can easily be recorded and used as an example of your service.
Make sure that all advice given this way is totally accurate and in line with company guidelines. For the customer, sharing your response with the world can be as simple as retweeting. Weigh the potential benefits of this exposure against the risks.
"Anything in writing has the possibility to end up on the internet and will directly reflect on your company. Always put your best foot forward."
With thanks to Mike.
Adjust your coaching technique for new skills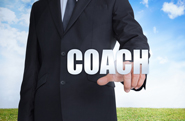 If front-line agents are going to learn new skills, your coaches will need to adjust their practices too. There is no point applying the same criteria you use for phone conversations to written conversations. Coaches need to re-evaluate how they support and develop agents in terms of their performance.
When you 'score' your advisors, you will need to consider more than just the quality of the information but also the competence of their delivery. What are the important factors in delivering quality text-based responses and how will you grade them?
"We have monthly calibrations between supervisors and managers to ensure we all evaluate the same way."
With thanks to Zoe.
Don't go multichannel without a good reason
There are plenty of reasons to explore your options, but don't rush in without knowing what you hope to achieve. You might think you can save money or reduce your handling time. Perhaps offering a multichannel solution is simply a way to rise above your competition.
Explore customer wants and find out which channels will actually serve your purposes.
"I think at some point it can become over-saturated; the right attack is to be available in the most popular channels. People like to talk to a real person, whether on the phone, face to face or through webchat."
With thanks to Mike.
Gather data
When setting up a new channel, your priority will probably be providing quality service in the new environment. Studying outcomes might be something you delay, but don't leave it too long.
You might want to ask:
What kind of interactions are they generating?
How successful are they?
Are they meeting your stated aims?
Are customers happy to use that channel in future?
Many social networks, including Twitter and Facebook, allow users to download their archive of messages. A keyword search through that information can give you some idea of how your customers approach it. How easily you can study outcomes is part of the value of the channel.
Follow this simple advice and you are sure to be running top-quality multichannel offerings.