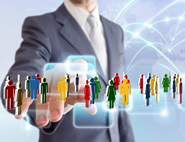 Aspect Software has launched Zipwire, a cloud-based contact centre interface.
The new platform is expected to bring ease and simplicity to contact centre operations for the small to mid-sized business, as it can meet the demands of the largest enterprise contact centres while also addressing the unique needs of smaller contact centre operations.
Its simplicity is expected to help organisations get up and running in hours with no set-up costs, reducing the time-to-value for contact centres by getting agents serving customers quickly.
Features include:
Cloud and telecommunications reliability – Zipwire is deployed on Aspect's geographically dispersed cloud architecture, backed by a 100% uptime Service Level Agreement.
Contact centre expertise – Aspect's professional services team can help craft and deploy a full customer experience vision.
Omni-channel solution – Create a scenario for one channel, then tailor to and deploy on additional channels.
Flexibility – The solution Zipwire scales up and down for businesses with seasonal needs for additional contact centre seats and makes cloud capacity available for bursts of traffic.
"According to research from the Cloud Industry Forum, cloud deployment is now established as a viable IT model across the majority of organisations in the UK," said John Amein, Vice President, Product Management at Aspect. "With some 79% of organisations now formally considering cloud as part of their overall IT strategy, it is the flexibility of cloud as a delivery model that is driving take-up (53%) as well as its ability to scale (65%)."
A 30-day, try-and-buy introduction to Zipwire is now available to select customers.
For more information about Aspect Software, visit their website.
---