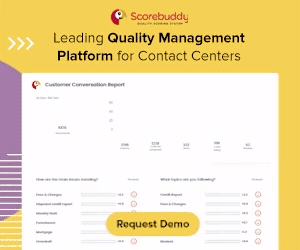 Call centre recruiting is one of the essential steps in managing the contact centres. Talented and qualified agents make the customers loyal, and loyal customers bring more profit to the business.
From forming the employer branding to constantly recruiting for support centres, this article provides call centre recruitment strategies proven effective for the field.
What are Call Centre Recruiting Strategies
The call centre or contact centre is an essential part of every business. At the same time, it has the highest turnover rate among all parts.
A top priority for the recruiting department in the businesses is hiring and retaining the best agents for call centres.
The challenge, however, is the need for a decent number of customer service agents with some experience or basic field knowledge.
You can develop a candidate's pipeline to make the recruitment process hassle-free. If you require immediate staff, you always find a list to return to and call in some people to step in and do the job.
Create a database that allows you to score candidates based on passion, preferred schedules, days off, studies in college, or other items stated during the interview process.
Call centre recruiting strategies are a plan of action that assists you in identifying and hiring the top call centre agents.
These are crucial starting points to assist you in attracting applications. They range from the most basic, such as advertising job openings on job boards, to the most complicated, such as using a typical recruiting firm.
You can use call centre recruitment strategies at every stage of the recruiting process. The following are some pointers on developing a pipeline of prospective agents.
Take Employer Branding Seriously
Employer branding includes a perception of the company as an employer. It describes a promise to employees in exchange for their skills and experience.
Employer branding refers to how a hiring manager promotes their organization to potential employees.
They accomplish this by highlighting the company's distinct cultural differentiators and then trying to enhance them so that the company may promote itself as a top place to work.
Defining the company's identity, both how it is unique and what it stands for, and then generating and matching those ambitions with the applicants is what an employer brand, also known as a people brand, resonates with is all about.
It conveys that the company is a good employer and workplace, boosting recruitment efforts and current employee engagement and retention.
When done correctly, employer branding creates a buzz around the organization, attracting motivated job searchers and an army of satisfied employees.
Then those individuals spread the word about their excellent experiences to other available positions, clients, customers, and stakeholders, widening the employer's brand even more.
It is easier to attract excellent personnel when you have a strong employer brand. Make sure the company's website emphasizes the benefits of working there.
Use the brand's social media channels to promote company culture and publicize new job positions.
Consult with Current Agents as One of the Call Centre Recruiting Strategies
Contact centre leaders usually wonder where to recruit contact centre agents. An excellent source of valuable information is the current staff of the call centre.
Ask what they would look for if they were the ones doing the contact centre recruiting. This way, you can gain their perspective on the matter and help them feel engaged by involving them in business activities.
Current agents are familiar with the job criteria and can pre-screen candidates.
To avoid being intimidated by the contact centre recruitment team, interested candidates might inform current employees of more comprehensive questions about the position.
Create Employee Referral Program
Many employees may already have qualified contacts in their networks who can help them fill unfilled positions.
A well-designed employee referral program, on the other hand, can motivate even more employees to suggest the top candidates.
Consider offering referral rewards to encourage people to spread the word about the service as one of the most helpful call centre recruitment strategies ever.
Great people tend to surround themselves with other skilled experts.
Use Social Media as Call Centre Recruiting Strategies
Social media platforms are powerful tools that can help make your recruitment easy. Thousands of potential candidates spend their time online; social media is one area they do not miss.
Their friends can also easily share with them an exciting job opportunity. Spread the word about business throughout your social media and your company's social pages.
However, you cannot leave it at that, go deeper and share with everyone other news and information that matters and it will make them spend more time on your page.
People want to be a part of the organization they represent, to share the career routes, the fun, the leadership commitments, and everything else that drew them in.
Some of these include a testimonial from an agent expressing what working at a call centre is like trends, community and industry news, what makes this company different from others, and engaging the audience with questions and available job openings.
Use social media to display corporate culture so that candidates can have a sneak preview of where they would come to work.
Include a link to the company's official website where interested people can apply or research the company more.
Speak with current employees and enlist their assistance in spreading the word about why they joined and what they are getting out of their new jobs.
Interview people who started as agents rose through management ranks and posted their tales on social media.
Make the Most Use of the Company's Website
Use the recruiting power of the company's website to maximize the applicant pool. In addition, you can provide information about the contact centre's culture and the nature of the job on the website.
An appealing and helpful job website, along with audio, video, and social networking features, is a terrific way to visualize the working environment and contact centre culture.
Treat Job Seekers like Customers as One of the Call Centre Recruiting Strategies
Whether in a personal interview, a phone screening, or a video interview, an applicant's first impression of a brand or business is critical.
The hiring managers should make job seekers feel excited about getting to know the managerial staff as much as the job itself.
One of the best recruiting and call centre strategies is treating interviewees like you treat customers.
First, try to be respectful of their time. Whether it is an in-person interview, a phone screening, or a video interview, always show up on time.
Second, make an effort to be welcoming. Finally, make an excellent first impression as the first person in the company they encounter with.
Finally, yet importantly, make oneself available. Provide accurate contact information to potential candidates so they can reach out with queries at any time during the employment process.
Make the Roles and Responsibilities Clear
Before posting a job based on call centre recruitment strategies, the organization must know the required qualifications and other job aspects.
During the interview, give the basic information about the job, including the salary, working hours, dress code, off days, vacation leave, etc.
Explain the company's expectations, including what a typical workday and workweek look like. For example, see if they can work holidays, attend training, etc.
Finally, answer the interviewees' questions about the company and the intended job. Try to give them a clear understanding of what you are looking for.
Post Job Offers Strategically as One of the Call Centre Recruiting Strategies
While posting a job online can help an organization quickly fill positions, a mass posting approach may cause many unqualified applicants to step in.
Another downside of posting the job in too many places is the impersonal aspect of this type of contact centre recruiting.
Unlike when one of your agents shares the job opportunity with a friend or connection, an online applicant is shown limited information and must find out more details at the interview, resulting in more time needed to screen.
It is an intelligent contact centre recruiting strategy to market the position to a specific audience on carefully chosen websites rather than a large applicant pool.
Your job listing should draw interest and emotion and be directed to the person applying.
Great job postings illustrate the company culture and display daily what the position will look like.
Arrange Group Interactions with Prospective Hires
Every call centre manager wants their agents to be outstanding team players. Therefore, including group interactions in the recruitment process is a terrific idea.
You may organize a brainstorming session, a fun question and answer session, or other thought-provoking games to bring existing and prospective staff together.
It can be difficult for applicants, but those who desire to work in a call centre will be up to the task.
This setup allows you to evaluate applicants' socializing abilities and ability to adjust to new settings.
Contact the Best Candidates Personally as One of the Call Centre Recruiting Strategies
Because the specialists you want in your business may not be actively looking for work, you must go out of your way to find them.
Starting with LinkedIn is typically a good idea. Make careful to contact promising applicants immediately once you have located them.
Connecting with the ideal employees personally shows that you want them. You must try to get their attention and persuade them to work for your company.
Consider Recruiting Constantly for the Call Centre
Understand your market, learn how to communicate, and use the company's career pages and social assets described earlier.
Learn how to create excellent job descriptions and, most importantly, share content on the business's official social media and your social media.
Given the above-stated challenges, you need to recruit constantly. It means you look for an opportunity to give out the company's card or mention that the company is recruiting.
When you meet someone that fits the criteria of a customer service representative, leave them with your card, and do not forget to mention that you can do very well with someone of their personality at your call centre.
Another way of constant recruitment is through your email signature. Whether you send emails to friends or colleagues, ensure the signature states that you are recruiting.
Thriving call centre recruiting depends on creating a reliable strategy to locate great employees who can confidently fill positions in the contact centre.
Promoting the business and company well to potential candidates would be best. Work on the call centre recruiting strategies and corporate culture; let them see that they will be coming to a great place to work.
For more information about Scorebuddy - visit the
Scorebuddy Website