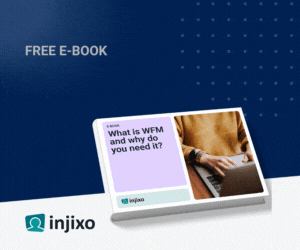 Thomas Cook is an iconic brand in the UK travel sector. Thomas Cook was relaunched in August 2020 as a 100% digital retailer, in the midst of the Covid-19 pandemic.
This created some obvious challenges, but the company thrived and today is one of the UK's leading tailored package holiday operators. Thomas Cook is currently experiencing growth of around 100% year-on-year.
Challenges
As a highly seasonal business, Thomas Cook needs to take an extremely flexible approach to workforce planning. What's more, the travel sector is characterized by volatility in contact volumes.
Flight changes, weather events, air traffic control strikes and other labour disputes inevitably create disruption, which in turn affects contact rates and average handling times, often at short notice. Like many businesses, Thomas Cook has experienced major changes in customer contact patterns post-Covid.
The decades-old downward slant in contact volumes across the week and the daily M-curve have completely changed. That means that the old shift patterns are no longer fit for purpose. Finally, the channels through which customers prefer to make contact have changed.
There has been a seismic shift from phone calls to webchat and WhatsApp. Kerry needs to apply the same rigour to forecasting, scheduling and real-time management for these channels that was traditionally used only for calls.
Travel is a highly competitive industry. That means that Thomas Cook must deliver a consistently great customer experience.
We're also living in an age of skill shortages, so employee satisfaction is also vital. Of course, Thomas Cook is a business and needs to be efficient. Resource planning is about optimizing the balance between those three forces: customer experience, employee engagement and the business bottom line.
"Working in resource planning is like being the referee in a football match!"
Introducing injixo
Kerry has used several well-known WFM systems during her career in resource planning, so she knew what to look for.
She had demonstrations by all the well-known vendors and had a clear set of selection criteria. She needed a system with comprehensive functionality to cope with Thomas Cook's multichannel, multiskill, highly volatile operation.
The system needed to be easy to set up and have high-quality support from local experts. Last but not least, she was looking for an application that offered good value for money, considering the seasonal fluctuations in the headcount to be planned.
The injixo Journey
From kick-off to go-live, the implementation of injixo took around three weeks. That speedy set-up was a result of several factors. As a cloud application that can be accessed with any browser, the IT effort was minimal.
Integration with the contact routing platform is an end-user task that can be completed with a few clicks. A combination of online learning materials and hands-on training by an injixo consultant who was himself an experienced planner made knowledge transfer straightforward.
The training was adapted to Kerry's needs and timetable through the use of a 'Success Plan' that injixo has developed and refined over many WFM projects.
Value and Achievements
Using injixo, Kerry has achieved some remarkable results. There have been KPI improvements in three areas: customer, agent and business.
Customer Benefits
Forecast accuracy increased by 5.6%
Reduced average wait time by 190 seconds
Chat average speed to answer reduced by 45 seconds
Opening times for certain departments has been optimized, taking into account available staffing and volumes
Agent Benefits
Simple and transparent process for earning and using time-off in lieu (TOIL)
Less burnout. Occupancy was reduced from 93% to a much more reasonable 86.5% on average across all departments
Access via smartphone for booking time off, shift-swaps, etc.
Business Benefits
Reduced attrition as a result of occupancy reduction. This is forecast to save £14,000 in hiring costs
Having the right people at the right time for more of the time has enabled streamlining with an annual cost reduction of £108,000. All that without impact on service level
"Not only have we dramatically improved customer service levels, we've reduced agent burnout and we're saving over £100k a year."
The Future
Thomas Cook expects its dramatic growth to continue. That's great news from a business perspective, but it also means that optimizing the balance between customer experience, employee satisfaction and the bottom line will be even more challenging in future.
"There's never a dull moment in resource planning, especially when your company is growing fast and sees a lot of volatility in customer contact. But armed with the right tools, backed up by a team of friendly experts, I say bring it on!"
This blog post has been re-published by kind permission of injixo – View the
Original Article
For more information about injixo - visit the
injixo Website