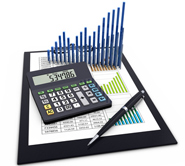 Sabio are deploying a new solution for the financial services provider.
The solution will improve service provision for Think Money Group's 175,000+ customer base.
The new solution features the company's Thin Client CTI application that ensures that contact centre agents always have access to relevant customer details for each call.
For personal account customers, this could save around 15 seconds per interaction, unlocking savings, while also removing considerable frustration for customers.
Think Money Group was keen to build a customer engagement platform that would support its customer contact requirements as the business continues to expand over the next five years.
The solution is powered by a core Avaya Aura Communication Manager infrastructure and – in addition to Thin Client CTI and an upgraded voice portal for 24-hour self-service – will feature a SIP-enabled networking environment.
"Think Money Group has experienced impressive growth, and we're delighted that they've chosen to work with Sabio to upgrade their customer contact infrastructure to support the next stage of their business development," said Kenneth Hitchen, Founding Director at Sabio. "All our innovations – whether it's optimising the performance of Think Money Group's Avaya platform, helping them manage their connectivity costs through SIP networking, or improving self-service interactions – are all aimed at making it quicker and easier for customers to engage with the business."
---