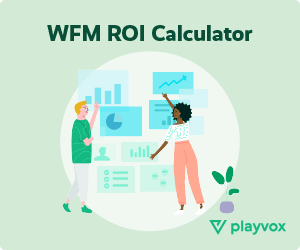 SumUp Personalizes Quality and Improves CSAT by 5% in One Year
SumUp's mission is to empower small businesses across the globe by de-hassling their lives and helping them to succeed.
SumUp believes that every business should have access to affordable, easy-to-use payment solutions, no matter their size.
Back in 2012, SumUp was founded by a small team with one goal – to create a world where small business owners can succeed in doing what they love. Today, more than 4 million businesses in 31 countries around the globe rely on SumUp to get paid.
As a global FinTech company, they give access to financial services to millions of businesses that are considered too small for most providers.
They're as much as 10 times smaller than the smallest businesses that would be targeted by banks and traditional providers.
What started out as one card reader has now turned into a range of readers, multiple remote payment solutions such as invoices, gift cards, payment links, and so much more.
Challenges
Touchpoints increased exponentially with growth
Quality scores and processes were manual and not tracked
Calibration was virtually impossible
Solution
Playvox Quality Management, leveraging calibration functions, charts and reports for better analysis of results, automated evaluation distribution across multiple channels, and customized coaching forms.
Results
5% increase in CSAT scores in the first year alone
Quality in Support increased in the first year from 84% to 89%
Newcomers quality scores went from an average of 74% to 83% in the first 6 months
Quickly implement new training sessions where needed
More fruitful collaboration between departments
Challenge
From the very beginning, SumUp's key objectives have been to secure payments and personalized support for their merchants.
As such, high-quality customer support is a key factor in their success. As they grew as a company, the Quality Team had to manage more and more agents as touchpoints increased exponentially.
Even when expanding the Quality Team, it became clear that they needed to change their approach to quality assessment.
This approach was based on checks conducted through spreadsheets, forms, feedback shared via internal chats, and ad hoc coaching sessions that were not adequately tracked.
This way of working requires an enormous investment of energy and time. The phrase of the day was 'Please don't tell me we created a new spreadsheet.'
It was also virtually impossible to calibrate as a team – their alignment was limited to leaning across a desk to ask 'What would you have scored here?'
In order to provide concrete assistance to Customer Support and adapt to daily challenges, SumUp recognized the need to equip its Quality Team with the necessary tools to operate to its full potential. By analyzing results and leveraging these insights, SumUp can now continuously improve and grow.
Solution
SumUp entrusted the Quality Team with the task of finding the ideal solution to meet their needs. Playvox quickly stood out as the perfect fit, offering a range of solutions to support and enhance the quality of our Customer Support.
They were particularly impressed by the software's features, including internal calibration functions, automated evaluation distribution across multiple channels, and customized coaching forms for each Support specialist.
Additionally, the software's charts and reports offered a better analysis of results than anything they were using prior in their Quality Team.
Most importantly, Playvox's exceptional support was a critical factor in their decision-making process. The team was readily available to ensure that every aspect of the software was tailored to their specific needs, making it the perfect choice for SumUp.
"With Playvox, we were able to take a more human and less robotic approach to our routine evaluations and coaching. This is thanks to profile pictures, signature and customized templates with emoji and attachments. It has definitely made our experience and the experience of the Support team considerably better." Gioele Lai, Operation – Senior Quality Assurance Specialist
Results
Since implementing Playvox, the Quality Team's coaching and feedback offered to Customer Support has been more effective and accurate, leading to a noticeable improvement in the internal quality of support provided and a 5% increase in CSAT scores in the first year alone.
This success has allowed them to highlight the excellence of support and the importance of in-depth quality analysis. Through Playvox's reporting features, they were also able to quickly identify knowledge gaps and implement new training sessions where needed.
They had never had this functionality before, and it has contributed to a much more fruitful collaboration between Quality, Learning & Development, and other teams within the "Enablement Function".
Playvox has also been a game-changer for the Quality Team, providing a user-friendly tool for efficient time and task management. The 'Workloads' function has significantly enhanced the distribution of evaluations, making it more effective than ever before.
By moving from a manual to an analytical approach, they have achieved simplicity and effectiveness in daily operations.
They continue to provide periodic reports and targeted coaching, while collaboration with other departments has become more reliable and effective. The benefits of Playvox are clear, both for SumUp and their merchants.
The quality observed in Support increased by 5% in the first year, from 84% to 89%. But the most impressive result comes from the new joiners in the Support Team.
As we know, newcomers always need closer help and constant monitoring for feedback aimed at improving as soon as possible. Thanks to the Quality Team's constant approach using Playvox, they went from an average of 74% to 83% in the first 6 months of work.
"Finally, we no longer need to worry about requests for quality data and reports. Now we just say, "Sure, let me check in Playvox!" Gioele Lai, Operation – Senior Quality Assurance Specialist
For more information about Playvox - visit the
Playvox Website