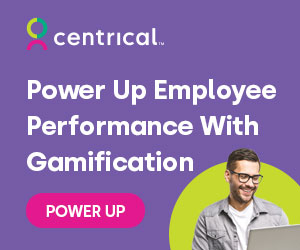 SYKES Enterprises' Latin American unit provides customer engagement services for the Global 2000. It needed to modernize onboarding, raise learning effectiveness and learner satisfaction, and improve KPIs.
A Centrical solution cut the time to onboard new hires by 2 days. Employees gave the program a 92% satisfaction score while demonstrating a higher level of competency.
40% – Faster onboarding
92% – Learning program NPS
"When I enter the classrooms, the difference is immediately noticeable. You can actually see people are having fun"  Allan Morales, Regional Training Manager
Getting New Employees Ready Faster, Better
Feedback from new employees on SYKES LATAM's onboarding program indicated low satisfaction. It turned out the facilitators felt the same way.
Initially, SYKES's onboarding program consisted of five instructor-led training days "We were using very long slide decks and training was flat and monotonous," says Allan Morales, Regional Training Manager at SYKES LATAM. Allan also felt there was no real way to know whether learning was effective at all. Were people just clicking through slides?
For an organization that recruits and trains thousands of people annually, a better way had to be found and implemented. SYKES LATAM decided it needed to modernize its learning program and do so in a way that would cater to its millennial hires' expectations and better fit them.
"We felt that Centrical's gamified microlearning could work well when combined with its learner-centric approach," says Morales. "We believed it could shorten the time we needed for onboarding and that it would help remedy the poor learner satisfaction results we were seeing."
One of the main challenges Allan's team was concerned about was the time that would be required to modernize course materials.
SYKES found that Centrical's built-in, simple-to-use content-authoring tools advanced this effort considerably. It modernized onboarding overall by transforming from long-form, flat training materials to learner-friendly bite-sized microlearning.
As part of their solution, SYKES is providing learning items within a gamified narrative with strong social and collaborative elements that are perfect for a classroom.
They upgraded the learning materials to use multimedia, blended learning, simulations, SCORM-based courses, quizzes and assessment – all of which come built in with Centrical's platform.
Today, SYKES LATAM is using Centrical for all of its onboarding sessions. "When I enter the classrooms, the difference is immediately noticeable: you can actually see people are having fun. In fact, they suggest that we use the same approach with all learning activities, since it's so much better," says Allan.
As a result, the onboarding process was shortened from 5 to 3 days. Further, completion of learning activities was 100%. And the once-dismal satisfaction level rose to 92% along with a shorter time to competency.
This blog post has been re-published by kind permission of Centrical – View the
Original Article
For more information about Centrical - visit the
Centrical Website