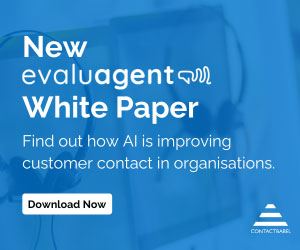 A modern approach to QA for Zego, a modern motor insurer.
Discover how EvaluAgent helped this disruptor align its QA with its ambitious growth plans.
Industry: Insurance
Number of Agents: 78
Result: 116% more interactions evaluated monthly
Result: Leveraging learning capabilities for better service
Introduction
Zego provides flexible motor insurance for self-employed drivers and riders all over Europe. Having underwritten 40 million policies and insured over 400,000 vehicles, Zego's rise as a disruptor has been stratospheric – and they needed a way to maintain great customer service as they grew.
Challenges
Like so many contact centers, Zego's QA process and platforms were spread over numerous technologies.
Scorecards lived in spreadsheets and communication channels were dispersed, making feedback on agent performance a real challenge. While they had an extensive knowledge base, they had limited ways to harness its full potential.
Above all though, Zego's main obstacle was time. Calculating average scores, spotting patterns and identifying agent knowledge gaps all took too long – and with agent recruitment accelerating to support business growth, it was time for a more sophisticated, consolidated approach.
Implementation and Tangible Benefits
"After the demo and trial, the main feedback we got from the team was just how easy it was to use and view data," said Nick Warner, Quality Assurance & Training Team Leader at Zego.
Once Zego gave the green light, they noticed the benefits immediately – particularly being able to seamlessly partner QA with coaching.
"We loved being able to upload our own training material," says Nick. "As soon as an issue became apparent, we could ping the module to the agent.
"The training function on Evaluagent is invaluable. Being able to upload modules, quizzes, tests, videos… pretty much everything we've got in our knowledge base we've uploaded to Evaluagent!"
The Zego team has also made use of gamification, even bringing achievements into their weekly team calls by highlighting top achievers:
"The team loved using the badges. It's easy for people to track training over the course of a year and accumulate achievements in a fun way."
Results
Beyond the interpersonal benefits and fine-tuned processes, the Zego team has also achieved some stellar results:
Average of 850 Evaluations a Month Across Calls, Live Chats and Emails
That equates to a jump of 116% year-on-year before Zego implemented Evaluagent. Of the improvement, Nick says: "We're so much more productive on Evaluagent. We weren't getting anywhere near that figure beforehand."
1-2-1 Meetings Are Up 10%
Evaluagent has empowered Zego's team leaders to have more 1-2-1 meetings with their agents, bringing about improved communication and performance development.
This is against a backdrop of more evaluations than ever being completed, with fewer interventions needed to correct agents enabling the team to focus on important learning time.
"Before Evaluagent it was messy, bitty, disjointed… now we have a comprehensive system to consolidate the data and give us an easy overview of everything.
"It's a very user-friendly format that has absolutely saved us time and enhanced the service quality within the department." Nick Warner, Quality Assurance & Training Team Leader at Zego
This blog post has been re-published by kind permission of EvaluAgent – View the
Original Article
For more information about EvaluAgent - visit the
EvaluAgent Website